The Lexus IS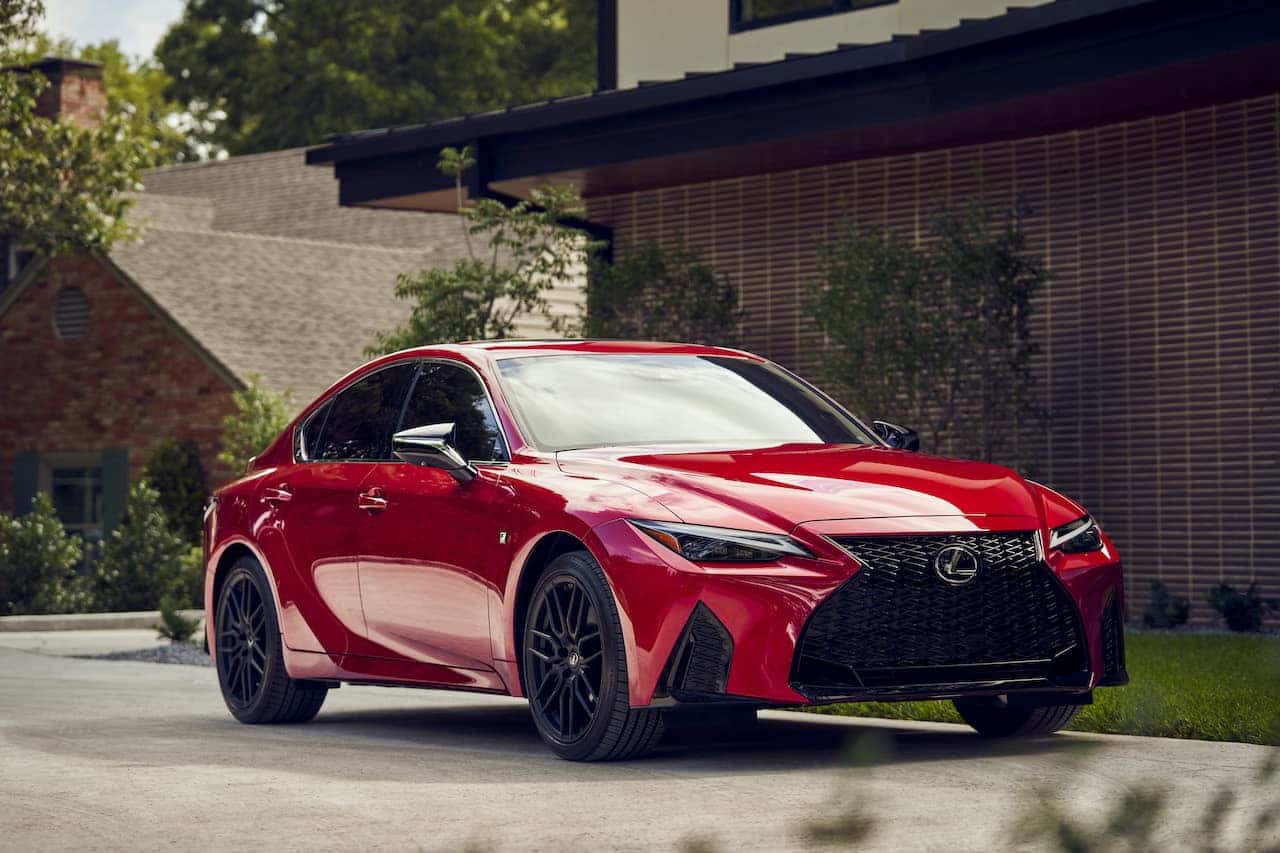 Are you dressed to thrill?
Among sports sedans, it has always been iconic. It has invited you to take the wheel and run towards the Grand Canyon beyond Lake Mead. It has taken you places where you stretched its legs or relaxed in the shade.
For years, the Lexus IS introduced you to the brand. It may have been your first sports sedan. You have owned the SportsCross, an IS F, or an IS C coupe/convertible. You probably own one right now.
However, this is the 2022 Lexus IS. It will be dressed to thrill like no IS before.
To be the best, it has to look its best
The 2021 IS was born as a driver's car. Therefore, it is designed like one. Muscular, athletic, and sleek describe a design that starts from a newly shaped Spindle Grille, integrated headlamps, and a tapered roofline forming a coupe-like profile.
The taut design incorporates four doors for access inside, a trunk for all your worldly goods, and condensed lighting that paves the way day and night – including available twin projector LED headlamps – that are ready for action at any time.
Step inside a cabin made for up to five people. Seats range from supple Aniline leather to sport seating with perforated leather. Selecting the IS 350 F Sport raises the bar in sports sedan comfort and driver focus with a heavily bolstered seat design and accents befitting a genuine sports machine.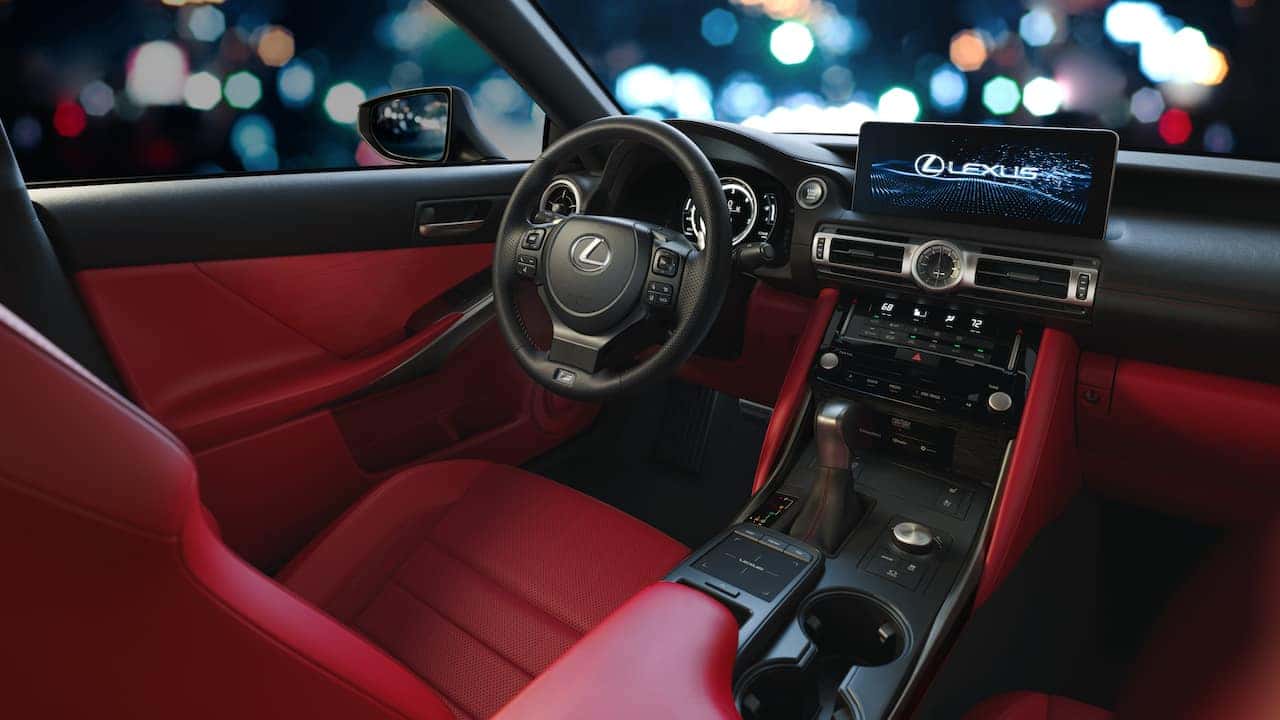 The dashboard is crafted with accents that are coordinated with the color of the upholstery, including several available wood trims in the IS 300 and IS 350 F Sport. Instrumentation is straightforward with a customizable information screen for trip and vehicle readouts.
Choosing the F Sport will get an LFA-inspired TFT instrument cluster that is designed to quicken the pulse by looking at it. An available touchpad-controlled screen is a hub for audio functions, a navigation system, and connectivity via Apple CarPlay and Android Auto. All done through an available 10.3-inch screen now mounted closer to the driver.
It is All About Performance
The Lexus IS is available with four engines: A 241-horsepower 2.0-liter turbocharged four-cylinder engine with rear-wheel-drive, a 260-horsepower 3.5-liter V6 with all-wheel-drive, a 311-horsepower 3.5-liter V6 available in both rear- and all-wheel-drive, and the powerful 472-horsepower 5.0-liter V8 on there IS 500 F Sport Performance model.
To enhance the driving experience, a drive mode selector knob can switch the IS 300 from Eco to Sport, depending on the kind of driving you're doing. The IS 350 F Sport and the IS 500 F Sport Performance get the Sport S+ setting, where engine, transmission, steering, and suspension dampening are dialed in for a canyon-carving driving experience.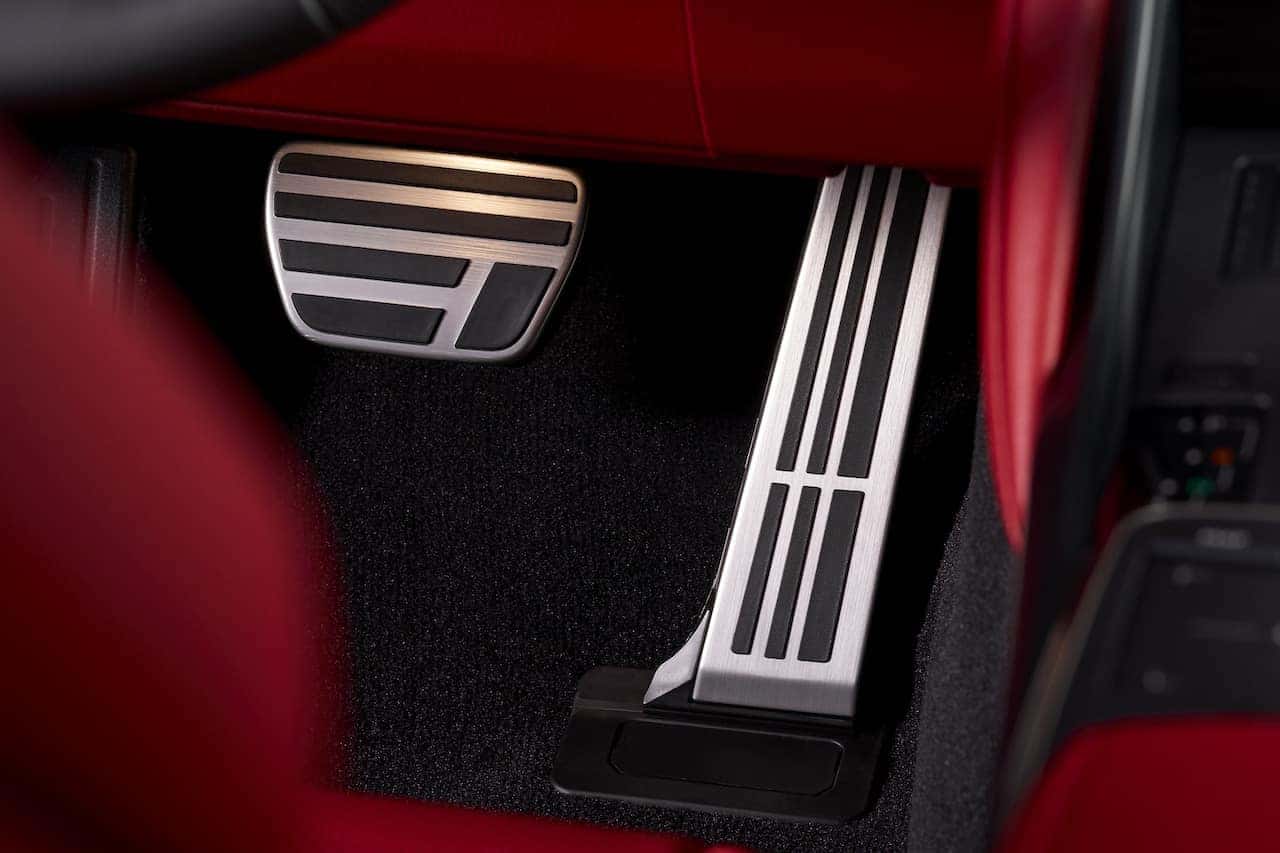 Being Safe is a Lexus Priority
A Lexus is built to be safe. Active safety features include a Pre-Collision System with Dynamic Radar Cruise Control, Lane Departure Alert, backup camera, Intuitive Parking Assist, Blind Spot Monitor with Rear Cross-Traffic Alert, and Smart Stop Technology. To further enhance these technologies, Lexus Enform Safety Connect is available to connect with Lexus if an issue arises with the IS. Enform can also be monitored through a smartphone with its own app.
Pricing for the IS lineup starts at $38,625. Comprehensive packages are available with each model with a level of equipment to turn an IS into an individual's delight.
In the premium sports sedan world, to be the best means staying on top of the game. To do so, performance, design, and pulse-quickening driving dynamics are required to engage the driver through any situation – including driving through our vast deserts. At Lexus, the IS has the goods to remain the best in its class. Contact us to become an owner of one today!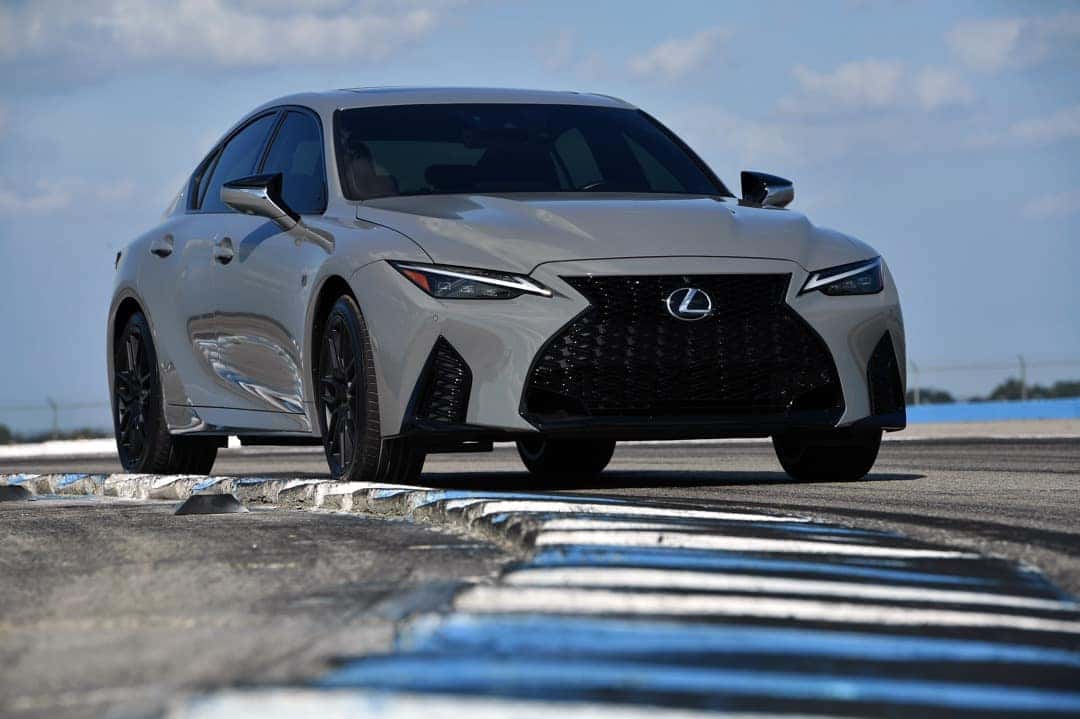 The 2022 Lexus IS
IS 300 RWD
MSRP from $38,625
Bold design is just one way the IS 300 stands apart. With a turbocharger designed in-house, it provides robust power, low-end torque, and responsive performance you can feel the moment you accelerate.
IS 300 AWD
MSRP from $40,625
Devour the open road, even when roads seem less than unfastened. The all-wheel-drive system adapts to changing conditions with V6 power, and exhilarating performance is just the start.
IS 350 F Sport
MSRP from $43,050  for RWD (AWD from $45,050)
For performance engineering and dynamic styling, the IS 350 F SPORT offers an exclusive Adaptive Variable Suspension and a SPORT S+ driving mode, tuned for enhanced response.
IS 500 F Sport Performance
MSRP from $56,500 
The ultimate sports sedan with a 472 horsepower V8 engine on tap and track-bred driving dynamics. The legend has evolved into the most exciting IS model to date!