The Lexus LC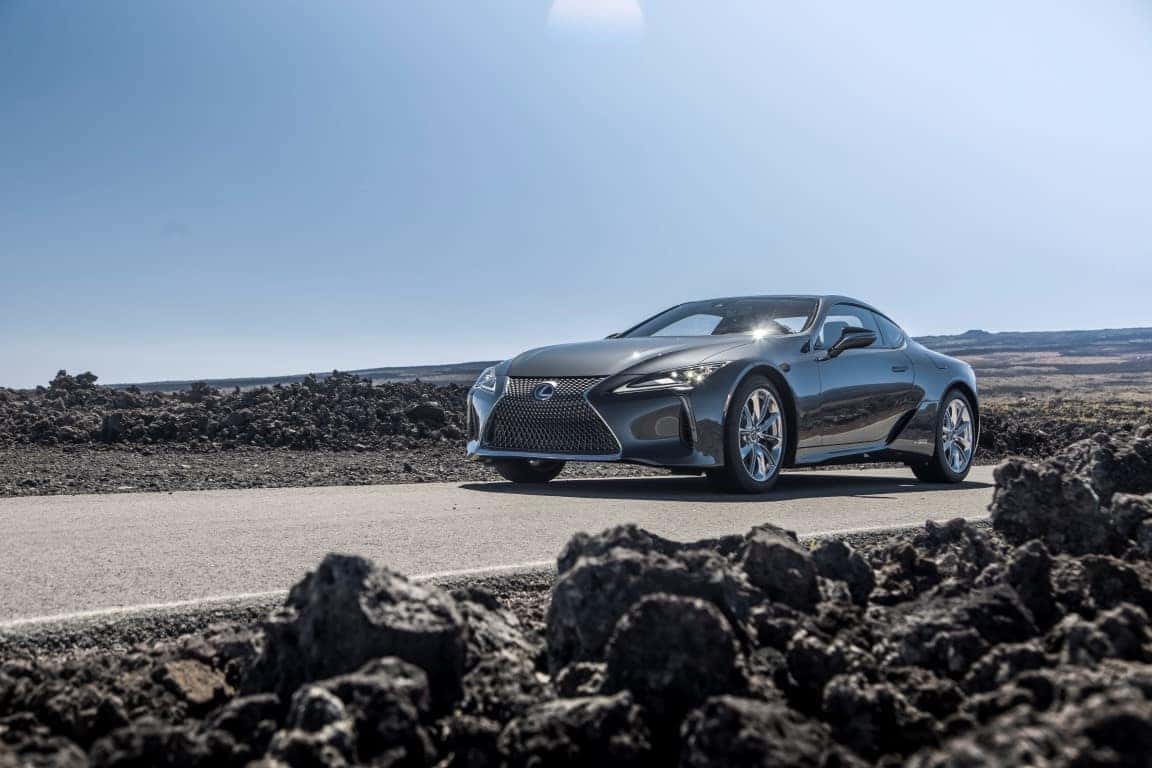 The LC is a thoroughly modern interpretation of the classic grand touring coupes from our past. It was designed and engineered from the onset to offer superb performance, adaptive dynamics, and a driver-focused cabin. The result is a 2+2 grand touring coupe designed for the discriminating enthusiast in mind.
Exterior Design
This grand tourer's long hood design starts with Lexus' signature spindle grille. This is luxuriously crafted onto a low and sleek body that stands above any coupe in its class. The LC embodies a taut design incorporating two full doors with hidden outside latches for access inside, a trunk to put your luggage in, condensed three-bulb LED daytime/nighttime lighting units that pave the way day and night and a stance that is ready for action anytime.
Now, it comes in a Convertible. The lightweight soft top is lowered and raised quickly for you to enjoy the sunshine or the moonlight – whichever strikes your mood. You will also notice the stability in this car, as the Convertible was structurally reinforced to maintain balance and integrity, even in the tightest of corners.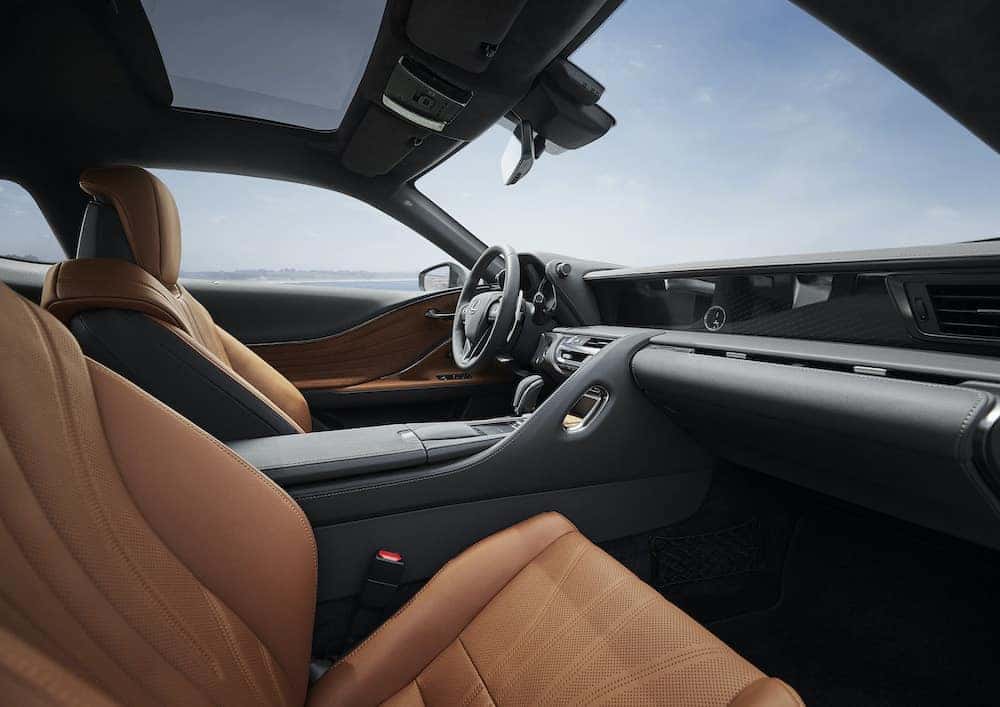 Interior Design
Step inside a cabin made for four people. Seats range from sport seating with perforated leather to supple aniline leather. The dashboard is crafted with accents that are coordinated with the color of the upholstery, in addition to several trims – including wood and carbon fiber trims – available in the LC.
The driver has an F Performance-inspired TFT instrument cluster that is designed to quicken the pulse by looking at it. An available touchpad-controlled screen is a hub for audio functions, a navigation system, and the connection to Lexus Enform for directions and the use of smartphone apps – projected on a 12.3-inch widescreen.
Choose Your Power Wisely
You have a choice between two LCs. The LC 500 Coupe and Convertible are powered by a 5.0-liter naturally aspirated V8. With 471 horsepower, it offers no compromise on performance. The LC 500 has been timed at 4.4 seconds from 0-60MPH with a top speed of 168MPH. Channeling this power is a new ten-speed Sport Direct-Shift transmission, designed to work this power through the torque curve.
The LC is also available in a hybrid version – the LC 500h. It starts with a 3.5-liter Atkinson-Cycle V6 connected to the new Lexus Multistage Hybrid system. The system has two electric motors, connected to a 10-speed automatic transmission in series with an electronic continuously variable transmission – a parallel system designed explicitly for hybrid drivelines. Overall, the system puts out 354 total system horsepower, while achieving a 0-60 MPG time of 4.7 seconds.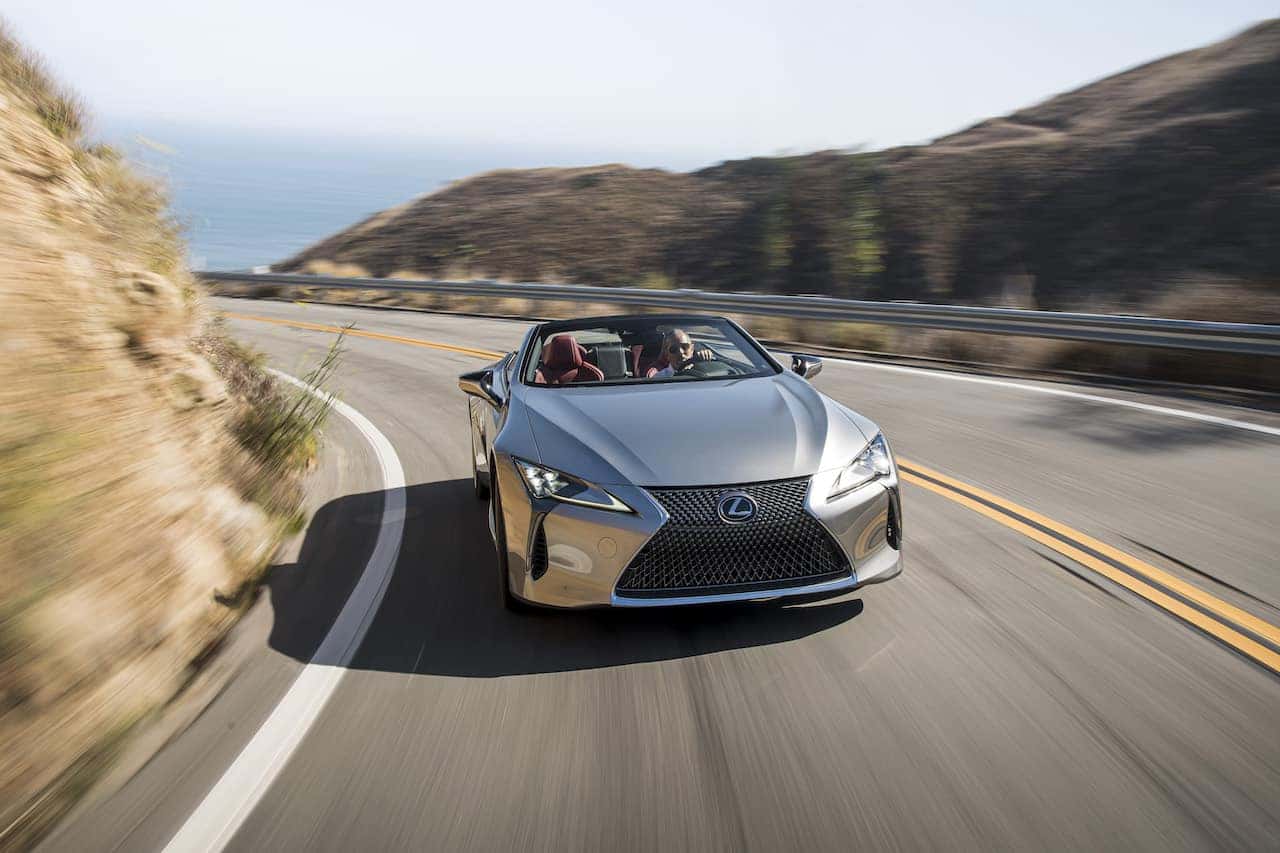 To enhance your driving experience, a drive mode selector knob can switch the LC from Eco to Sport, depending on the kind of driving preferred. This is available in the Sport S+ setting, where engine, transmission, steering and suspension dampening are dialed in for a canyon-carving driving experience.
Safety Always
A Lexus is built to be safe. Active safety features include a Pre-Collision System with Dynamic Radar Cruise Control, Lane Departure Alert, backup camera, Intuitive Parking Assist, Blind Spot Monitor with Rear Cross-Traffic Alert, and Smart Stop Technology.
To further enhance these technologies, Lexus Enform Safety Connect is available to connect with Lexus if an issue arises with the LC. Enform can also be monitored through a smartphone with its own app.
Make Your Choice
Pricing for the LC lineup starts at $93,050. Comprehensive packages are available with a level of equipment to turn an LC into an individual's delight. For a limited time, you can get a unique Inspiration Series LC that offers a higher level of equipment designed to create a unique experience above the standard LC coupe.
There is nothing like the feeling of driving a classic grand touring coupe. To experience the ultimate expression of our brand – the LC 500 Coupe, Convertible and the LC 500h,  visit Lexus of Henderson to get a taste of the most exceptional car in our lineup.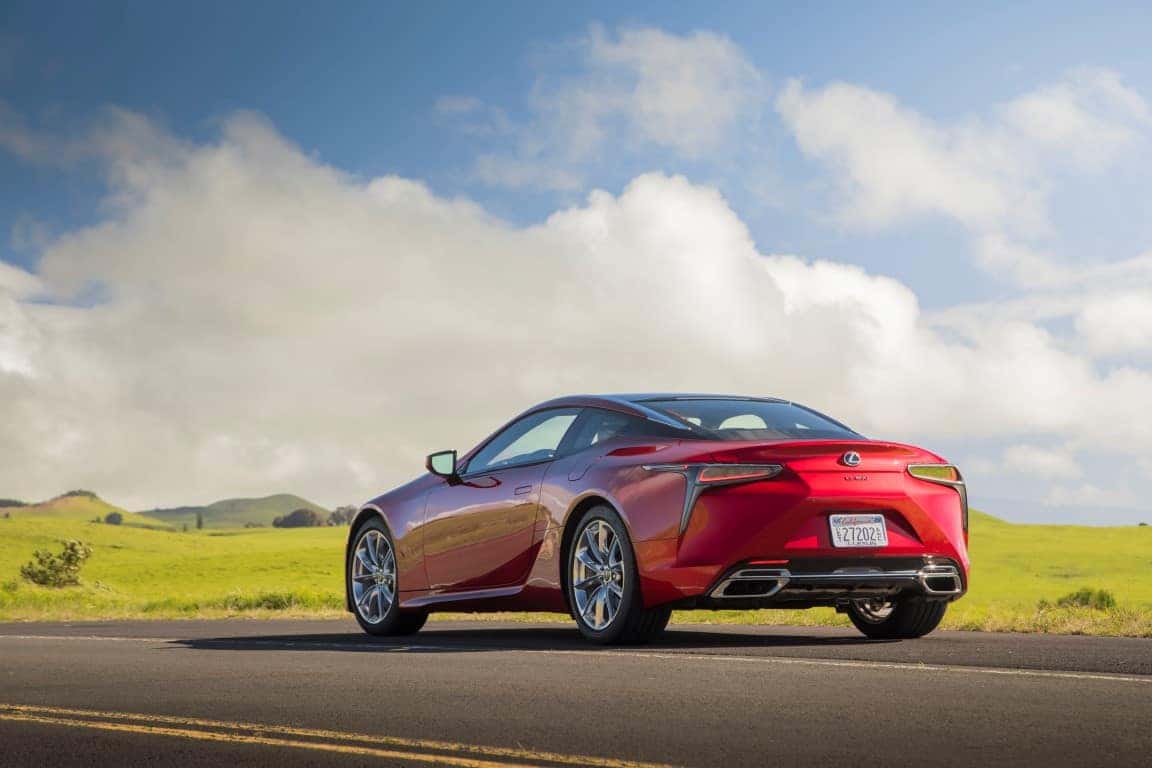 THE 2022 Lexus LC
LC 500
MSRP from $93,050
Experience a world-class luxury coupe crafted for a new era of uncompromising performance and design. With enhanced steering, suspension and braking systems, this is the most responsive vehicle in the Lexus line.
LC 500h
MSRP from $99,050
Experience a profound shift in hybrid performance. A breakthrough Lexus Multistage Hybrid Drive, a 4.7- second 0-to-60 time, and a multistage transmission deliver the instant torque and response to put the entire category on notice.
LC 500 Convertible
MSRP from $101,100
The performance you expect from our grand touring coupe with the option of top-down driving.