A New Era of Lexus Luxury: The 2022 NX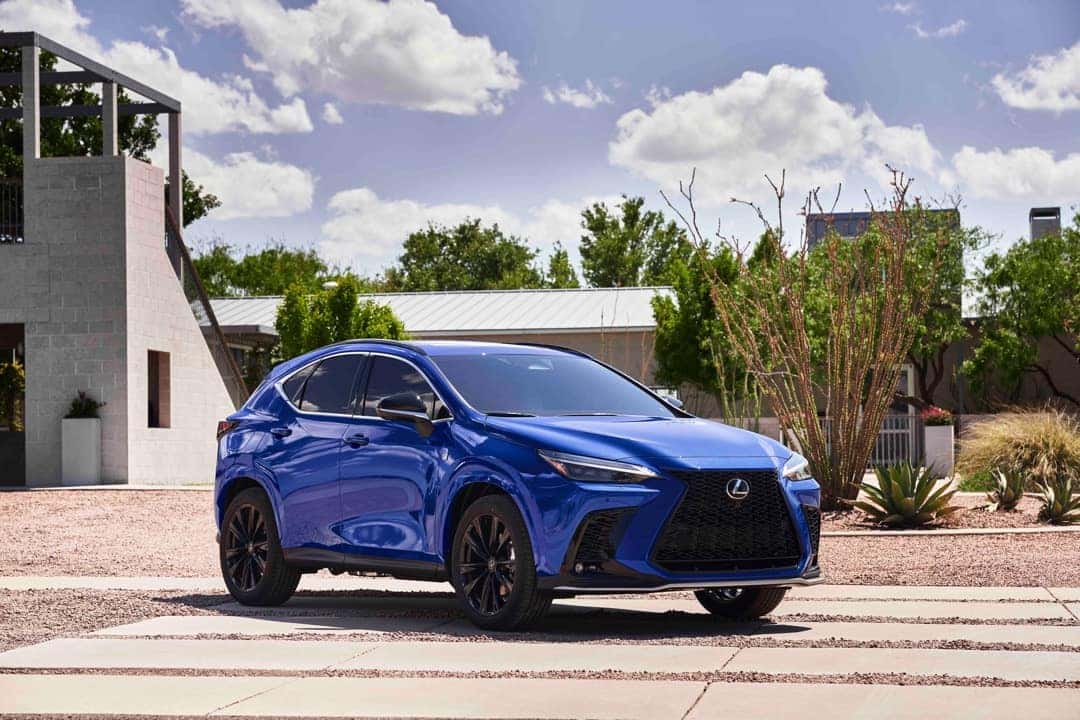 Welcome to a new era in Lexus luxury.
The 2022 NX will arrive later this year, bringing new benchmarks for our popular compact SUV. It will feature a new level of electrification, intuitive technology, performance, and design.
It will be the first Lexus to feature the all-new Interface multimedia system. The touchscreen itself will be positioned closer to the driver, instead of nestled away from it. Standard screen will be 9.8 inches with an available 14-inch version on higher trim level models. The new system will include a Virtual Assistant that will be the way for occupants to vocally interact with specific controls. Smartphone integration will be wireless, along with wireless charging – all standard on the new NX.
The driver now has an improved cockpit for better overall control and experience. There is now a seven-inch multi-information display in the instrument cluster and an available 10-inch head-up display – both designed to improve driver engagement on the road.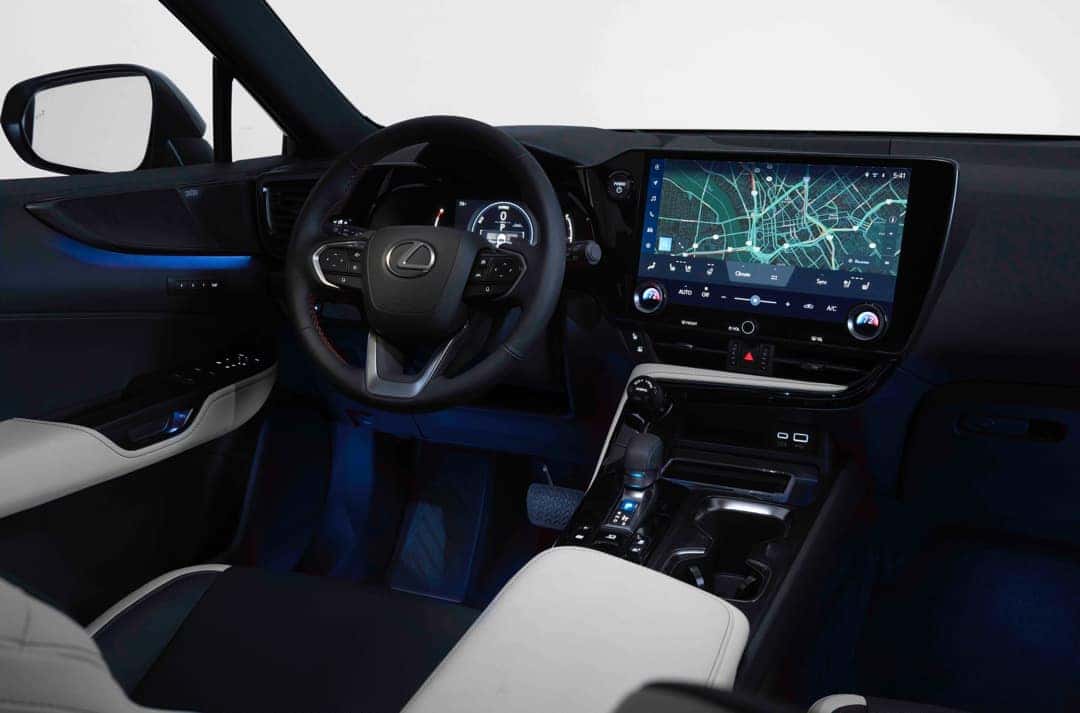 The new NX will also feature a lower center of gravity compared to the outgoing model. This will improve both ride and handling overall towards a driving signature that still retains some of its SUV characteristics.
The new NX will receive three new sources of performance. The NX 350 will have a larger 2.4-liter turbocharged four cylinder engine with an estimated 275 horsepower. The new turbocharged engine is designed to excite the senses and deliver improved performance from the previous NX 300.
The standard NX 250 is also available with a 203-horsepower naturally-aspirated 2.5-liter four-cylinder engine.  This model is made for those looking for better fuel economy and lower maintenance costs, while delivering the level of luxury expected in a Lexus NX.
New to Lexus is the plug-in hybrid system in the NX 450h+. This driveline will combine a 2.5-liter four-cylinder engine with an electric drive system, providing a mix of efficiency, lower emissions, and overall energy range. You have an estimated 36-mile range driving in pure EV mode. In addition, the Predictive Efficient Drive couples with the navigation system, learns driving habits, predicts the expected roadway ahead and analyzes real-time traffic reports to optimize charging and discharging of the hybrid battery.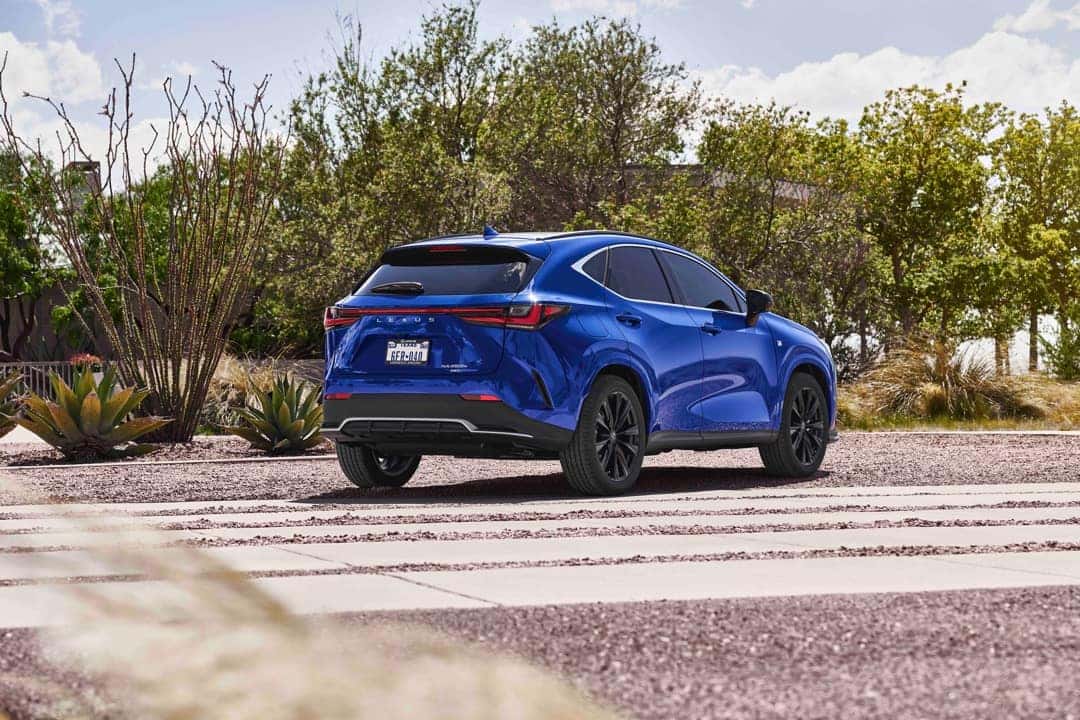 If you rather have your hybrid without plugging in, the NX 350h will be powered by an improved 2.5-liter four-cylinder with an electric drive system. Power has been increased to a combined 239 horsepower, while returning an estimated 36 MPG.
Newly standard is the Lexus Safety System+ 3.0, plus Blind Spot Monitor. Then updated system will be enhanced with these new features: Risk Avoidance Emergency Steer Assist, Left Turn Oncoming Vehicle Detection/Braking, Right/Left Turn Oncoming Pedestrian Detection/Braking, Oncoming Vehicle Detection added to the Pre-Collision System, Dynamic Radar Cruise Control with Curve Speed Management, Road Sign Assist, an improved Pre-collision System, Lane Assistance, and Intelligent High Beams.
Additionally, Safe Exit Assist and the innovative Digital Latch system are designed to make exiting the vehicle safely even more effortless.
Innovation is what will drive the new 2022 Lexus NX. It is not just a new face and design, but a completely new chapter in Lexus luxury. Contact us at Lexus of Henderson to become one of the first owners of one in Southern Nevada. In the meantime, we have a selection of the current NX available for you to take home today.