Lexus Adds The Letter F To SEMA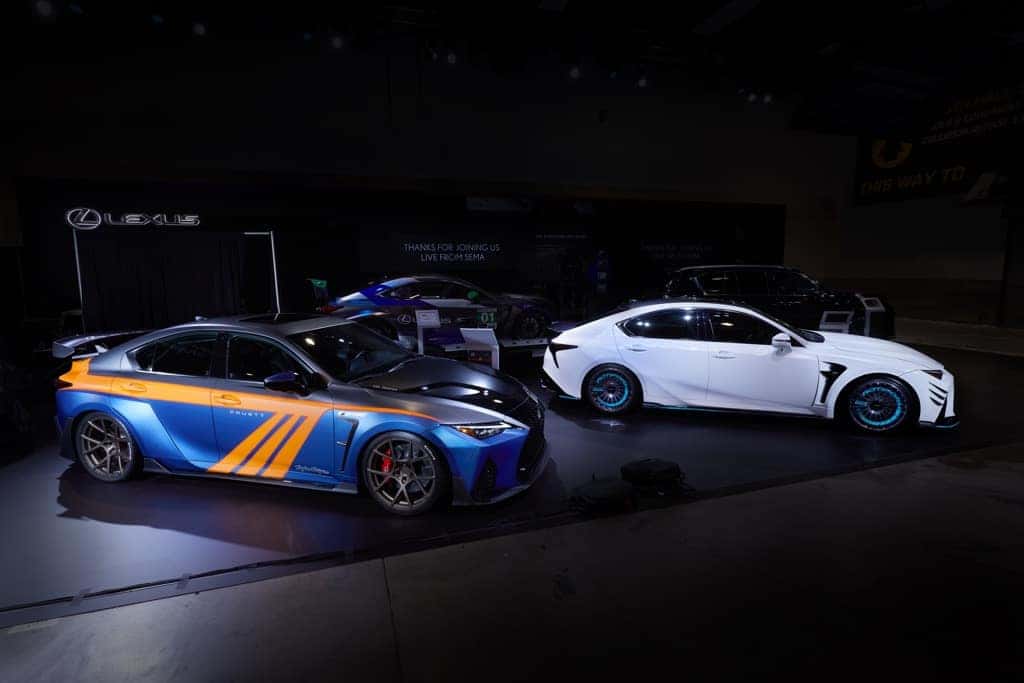 The Specialty Equipment Marketing Association (SEMA) Show returned to Las Vegas. You probably have seen some of those custom rides come through on their way to be showcased at the Convention Center.
To celebrate SEMA's return to Southern Nevada, Lexus came through with a host of concepts featuring collaborations with the brand's ambassadors, a paddock celebrating our racing endeavors, and the North American debut of the 2022 LX 600 F SPORT flagship SUV.
The theme of our presence at SEMA was to show off the transition of our F sub-brand to be more performance-focused. That is seen in our IS 500 F SPORT Performance sedan and the upcoming NX 450h+ F SPORT SUV.
Part of the exhibition at SEMA was a recreation of the Lexus Racing paddock. Inside the paddock was the RC F GT3 Concept, which was parked alongside the one-of-a-kind Lexus Racing trailer. It was our way to show the aftermarket community how we are always ready on race days. It would also be its final stop before the finale to the WeatherTech SportsCar Championship at Road Atlanta for the Motul Petit Le Mans.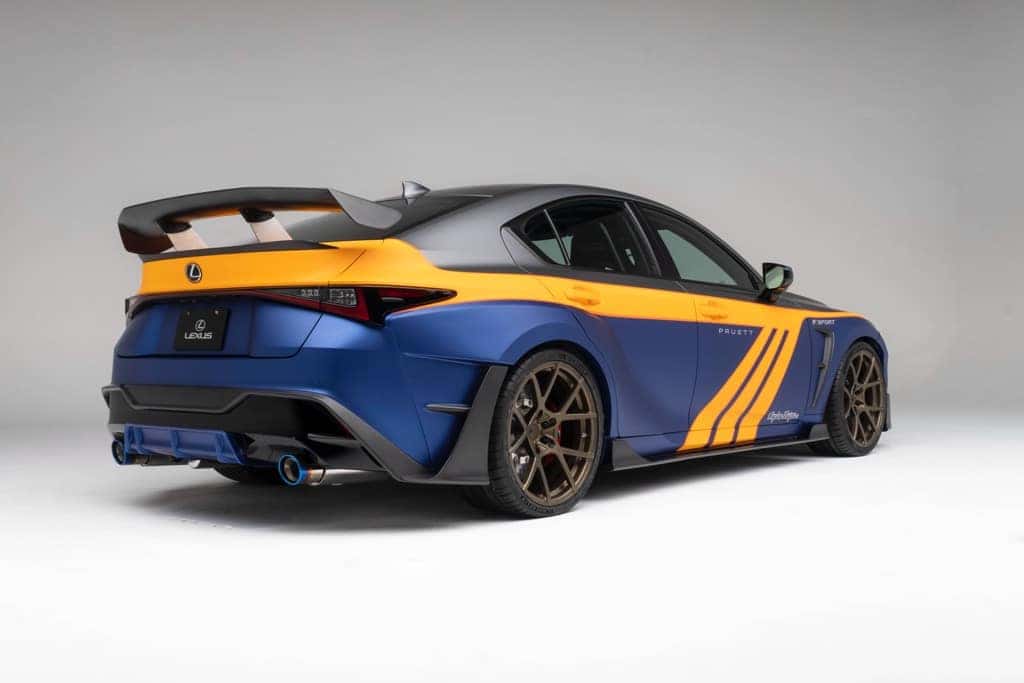 Continuing our racing theme, Lexus brought out concepts that feature collaboration with two of our brand ambassadors, matched up with a couple of build houses. The result is a mix of street and track based on the IS sports sedan.
The first of which was an IS 500 F SPORT Performance sedan created in partnership with Hiraku Co. and Lexus ambassador, Townsend Bell. This street-based build included a 3D printed body kit, carbon fiber body parts, enhanced induction breathing, a throttle control system, enhanced coilover suspension kit, Rotiform wheels, and a racing-level braking system.
The other concept based on the IS 350 F SPORT was created in partnership with DSPORT Magazine and Lexus ambassador, Scott Pruett, to develop the ultimate track performance-inspired IS 350. This "reverse build" focused on the exterior, suspension, and interior. The exterior emulates Pruett's helmet art by using its colors and design, wrapped over a body kit. A four-point roll bar is inside with a set of race seats and a five-point harness. A set of coilovers mark a race-enhanced suspension, that also includes the carbon-ceramic brakes from the RC F and two different wheel sets for this concept – one for racing and one for the street.
SEMA is a place where custom build dreams begin. Contact us at Lexus of Henderson to get your custom build dreams going with our inventory of F and F SPORT vehicles. Let your imagination run free with us.