Lexus Collaborates The Marvelous Mrs. Maisel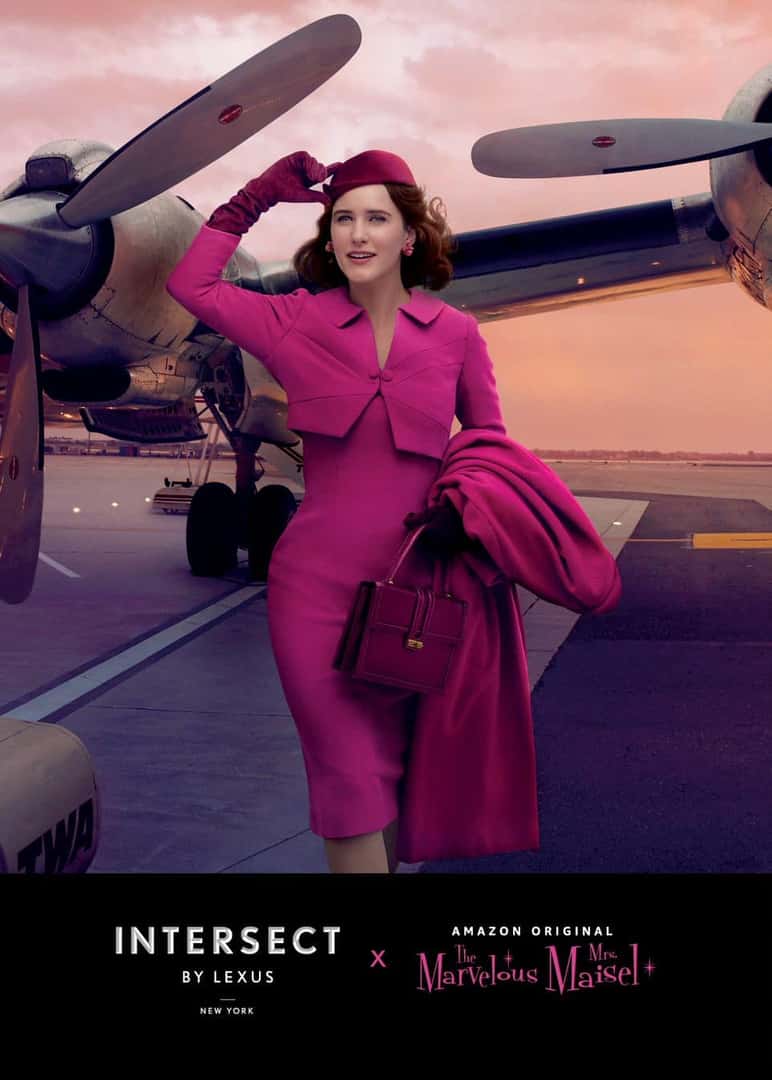 In December of 2019, INTERSECT BY LEXUS, INC collaborated with Amazon Prime on the The Marvelous Mrs. Maisel to celebrate the eight marvelous nights of Hanukkah.
Though Hanukkah has passed, they enjoyed drinks such as The Marvelous Martini, had special giveaways by the most elite chefs and had a great time.
On February 21st, Lexus will light up Milan Design Week with the 12th edition of the celebrated Lexus Design Event.
"We're excited to take tradition for a spin with Amazon Prime Video and The Marvelous Mrs. Maisel for eight marvelous nights of Hanukkah," said Rachel Espersen, director of Creative Programming and Partnerships for INTERSECT BY LEXUS. "Having already embraced the merging of cultures with our current culinary residency Mishiguene, this is the perfect partnership.
In the upcoming Season Three of The Marvelous Mrs. Maisel, characters Midge and Susie discover that life on tour with Shy is glamorous but humbling, and they will learn a lesson about show business they'll never forget. Joel struggles to support Midge while pursuing his own dreams, Abe embraces a new mission and Rose learns she has talents of her own.
The best way to transport yourself to your night out in the style and fashion of The Marvelous Mrs. Maisel is in a new Lexus from Lexus of Henderson. Take a look at our online inventory and schedule a test drive or stop in any time to Experience Amazing yourself — in style!
ABOUT INTERSECT
INTERSECT BY LEXUS is a unique space in select global cities where people can experience the ethos of the Lexus lifestyle. Opened in New York City on November 15, 2018, guests are able to engage with Lexus through events, activities, food and culture. The design of the space was developed by Masamichi Katayama (Wonderwall Inc., the world-renowned interior designer). A destination within a destination, INTERSECT offers a Restaurants-in-Residence program, allowing New Yorkers and world travelers to consistently embark upon a new gastronomic adventure.