Lexus Design Award Finalists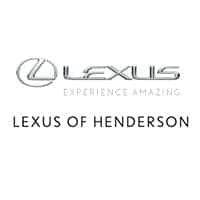 For many years, Lexus has been recognized as a symbol of quality. Lexus vehicles have become synonymous with luxury and that standard has extended to other industries as well with the Lexus Design Awards. With these awards, Lexus strives to recognize excellence in innovation and the finalists for 2022 are in. 
Since 2013, Lexus has been hosting the Design Awards to support young inventors. They contribute to the better success of these by pairing a well-known name, Lexus, with fledgling designers to assist in advancing their ideas. Creating a better way of life for future generations is the key focus of these design awards and each finalist was analyzed in accordance with the core values of Anticipate, Innovate, and Capitvate.
The finalists for the 2022 Lexus Design Awards span several different industries. They each have one thing in common; their design ideas feature a product to make life simpler, better, and different. From green packing to cooking innovations, this year's finalists have sought to improve life. 
Charlotte Bohning and Mary Lempres were chosen for Chitofoam. This packaging solutions uses mealworm exoskeletons to create a biodegradable alternative for shipping. 

An innovation for people suffering from dementia, Rewind was created by Poh Yun Ru and assists in recalling memories using different sensory stimulators.

Team Dunamis of Nigeria created Ina Vibe, which is an eco-friendly product for cooking, charging, and lighting.

Sound Eclipse is the idea presented by Kristil and Shamina of Russia and it reduces outdoor noise when placed in a window. 

Wondaleaf, an innovator from Malaysia became a finalist for a revolutionary medical design called the Hammock Wheelchair. This product combines several different existing ideas to revolutionize patient transport by care providers. 

Tacomotive is a driving simulator for those with visual or hearing disabilities created by Kou Mikuni from Japan
These finalists will all be part of a mentoring program to assist in the development of these incredible ideas. They will also receive individualized attention from the panel members by whom they were selected. Congratulations to these deserved finalists in this prestigious contest!