Lexus Teams With Marvel For A Fleet of Vehicles for "Eternals"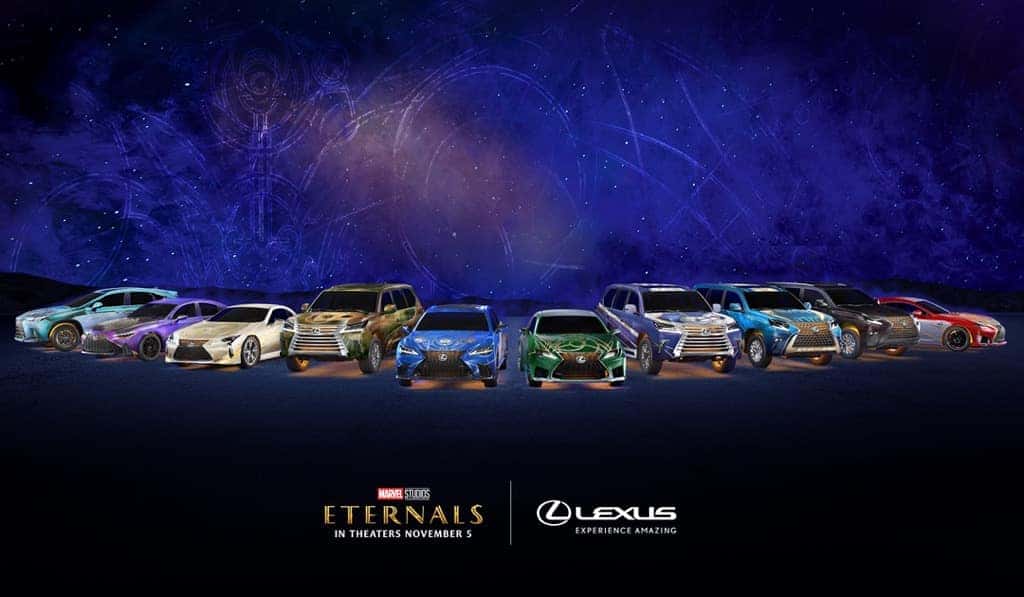 The experience that Lexus has in working with the comic book universe has brought the brand to another collaboration. This time, with the new Marvel Studios' show "Eternals" starring Kumail Nanjiani as Kingo. The actor/comedian leads a cast of superheroes – including ones played by Salma Hayek and Angelia Jolie – in this series.
To celebrate the collaboration, you will find that each superhero has an equally heroic Lexus model fashioned for them.
These are the superhero Lexus models…
Ajak x Lexus GX: Ajak, played by Salma Hayek, is a powerful, commanding woman. She is paired with one of the most capable SUVs in the land, the GX.
Druig x Lexus GX: Druig, played by Barry Keoghan, is a bit of a rebel in the movie, with super strength and stamina, making the GX a fitting reflection of his character.
Gilgamesh x Lexus LX: As the strongest Eternal, Gilgamesh, played by Don Lee, is a kindred spirit to the biggest, most powerful Lexus SUV, the LX.
Ikaris x Lexus LS: The LS, Lexus' flagship luxury sedan, is a match with Ikaris, played by Richard Madden, considered the tactical leader of the Eternals.
Kingo x Lexus IS: Kingo, played by Kumail Nanjiani, is paired with the bold, powerful Lexus IS, which he drives in Lexus and Marvel Studios' "Parking Spot" video.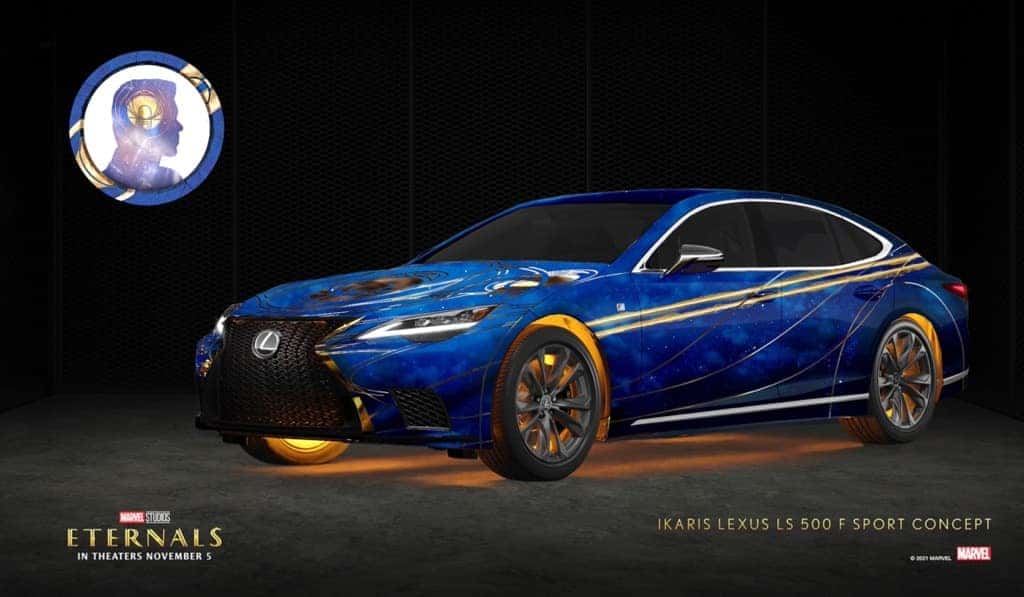 Makkari x Lexus RC F Track Edition: The fastest Eternal, Makkari, played by Lauren Ridloff, is the perfect match for the quickest car in the Lexus lineup, the RC F Track Edition.
Phastos x Lexus LX: The LX is technologically advanced, making it an ideal fit for Phastos, played by Brian Tyree Henry, the technological guru of the team.
Sersi x Lexus RC F: One of Lexus' most powerful cars, the RC F, is paired with one of the film's most powerful characters, Sersi, played by Gemma Chan.
Sprite x Lexus NX: The NX, a crossover that can do anything, is a perfect complement to the illusion-casting ability of Sprite, played by Lia McHugh.
Thena x Lexus LC 500: Thena, played by Angelina Jolie, is a natural fit with the sleek and stylish Lexus LC 500.
You catch "Eternals" now at your nearby theater. It is also playing in 3D and IMAX. For more information on Lexus and Marvel Studios' "Eternals" collaboration, visit www.lexus.com/eternals.
If you're looking for your own everyday superhero, contact us at Lexus of Henderson to get into a new or used Lexus today!