Lease a New Lexus UX 200 For About The Same Monthly Payment as a Toyota C-HR!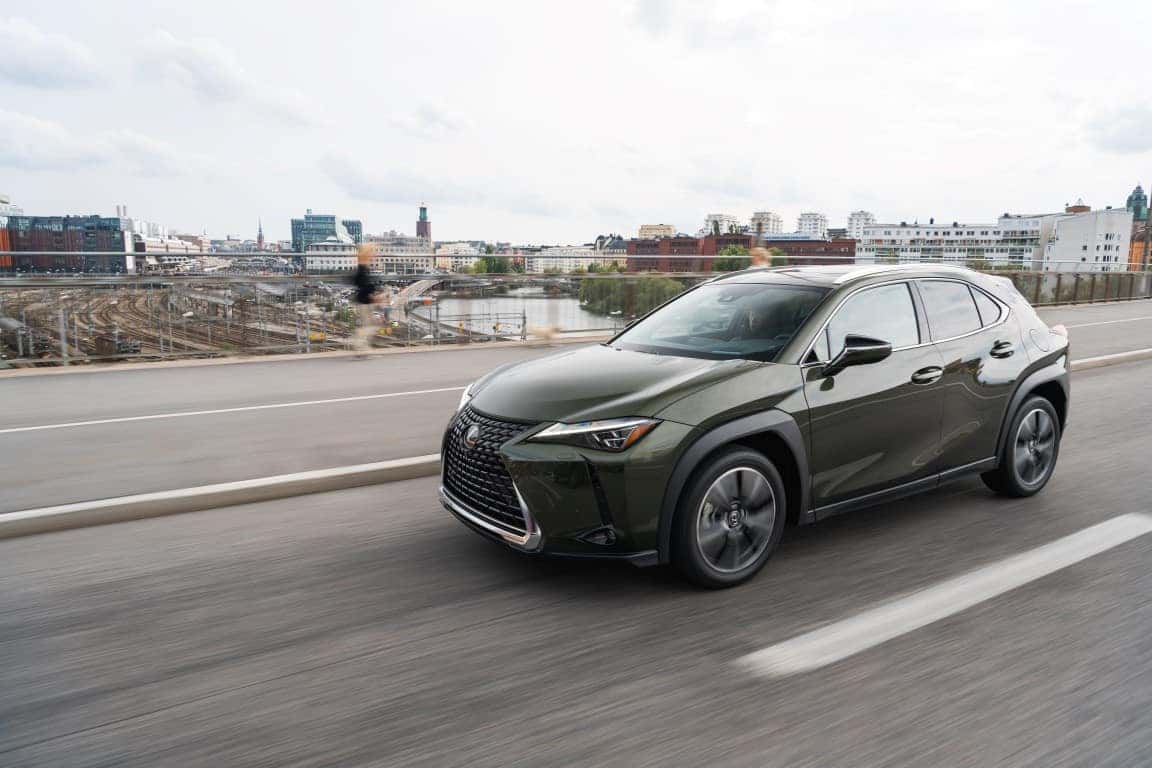 You have owned or currently own, a Lexus. You know what quality, luxury, and value are. But what if we told you that you could lease a Lexus for less than a Toyota? This isn't Morpheus asking you to choose between a red pill and a blue pill, this is reality and it's happening at Lexus of Henderson right now!
This isn't just one Lexus either, and we are not cherry picking Toyotas either. These are legitimate straight up comparisons, and we have three of our most popular Lexus vehicles to show off here.
Let's start with the newest Lexus to join the family– the UX . Right now at Lexus of Henderson, you can lease a 2019 Lexus UX from $329/mo with $2,999 due at signing.* Over at Toyota, their C-HR, the same size vehicle, is leasing for $308/mo with $3027 due at signing.
Ok, technically the Toyota is less expensive, but let's look at what you get for an extra $21/mo. First off, better exterior styling. The UX has that great Lexus look and presence in a compact and efficient shape. Secondly, a MUCH nicer interior with much more content, including Apple CarPlay, which Toyota doesn't offer. Thirdly, the Lexus UX was just named Best in Class for Cost To Own by KBB! While not at this price, the UX offers you the option of a hybrid with All-Wheel-Drive. Given all that, choosing the UX over the C-HR is a no-brainer!
Come talk to us today at Lexus of Henderson and see why it's smart money to get into a Lexus rather than a Toyota.