Strike The Right Chord With a Lexus LC Guitar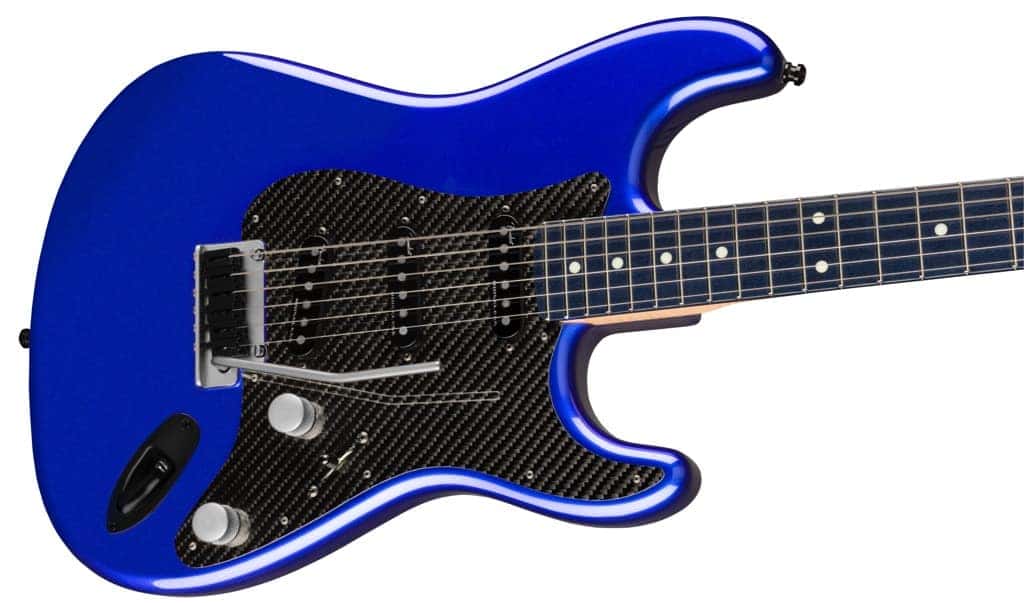 Imagine you got the gig to play guitar at one of our local venues here in Southern Nevada. It is a special gig – one musicians based here would love to work. You wanted to impress the band and venue with your skills, but you want a special guitar for the job. A dream guitar to play and steal the show…
Lexus has something that fits the bill. In collaboration with Fender Musical Instrument Corporation's Custom Shop, they have created the limited edition Fender Lexus LC Stratocaster guitar.
This custom piece by Fender's Principal Master Builder Ron Thorn is given an omnidirectional Structural Blue finish on the guitar's body. This is the same paint color found on the LC 500 Inspiration Series coupe and convertible. This finish gives off multiple shades of blue when the light hits the guitar's body.
The neck is made of 3A flame maple and finished in a high-gloss urethane which is part of Fender's signature custom woodworking. The fingerboard is made of deep-blue polished Richlite, which is a composite material known for its tonal properties. The finish is also known for its structural stability and resistance to wear and moisture. In the darkened part of the fingerboard, the white Luminlay inlays glow in vivid blue.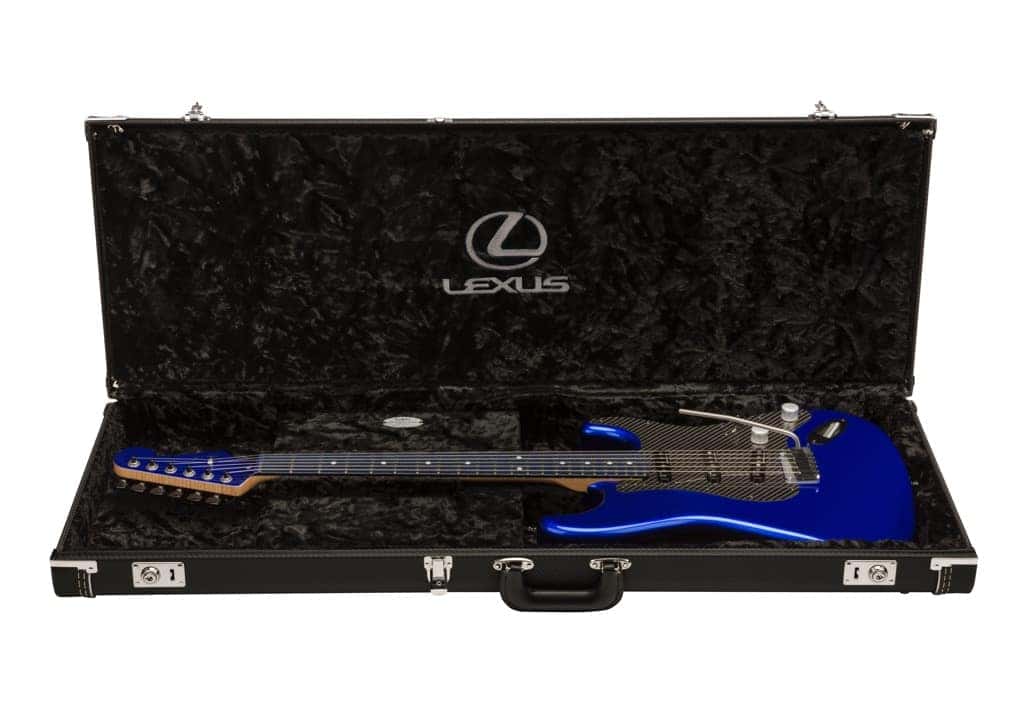 The rest of the Fender Stratocaster has automotive-inspired finishes all around. The pickguard has a carbon-fiber finish to it, fastened down by back button head machine screws. The single-coil pickups are also in black, and the two knobs are fashioned after the LC's audio system's knobs for the Mark Levinson system. The headstock face is finished in Structural Blue with a chrome Fender logo on it.
The guitar comes with a case wrapped in carbon fiber texture vinyl with black leather ends. You will find the Lexus logo embroidered inside the lid.
This special Fender Stratocaster is limited to 100 units worldwide. All of them are built by the Fender Custom Shop.
We know that the Lexus LC Coupe and Convertible rocks. You can add one more item to rock with – this special Fender Stratocaster that will give you the inspiration to play along with some of the great Fender guitarists – too many to name here!
To get your own Fender LC Stratocaster, please log onto the Fender Custom Shop website for retailers that handle these special guitars.
If you're looking for some inspiration, contact us at Lexus of Henderson for your own LC coupe or convertible to match your new guitar!