The 2021 Lexus IS – Dressed To Thrill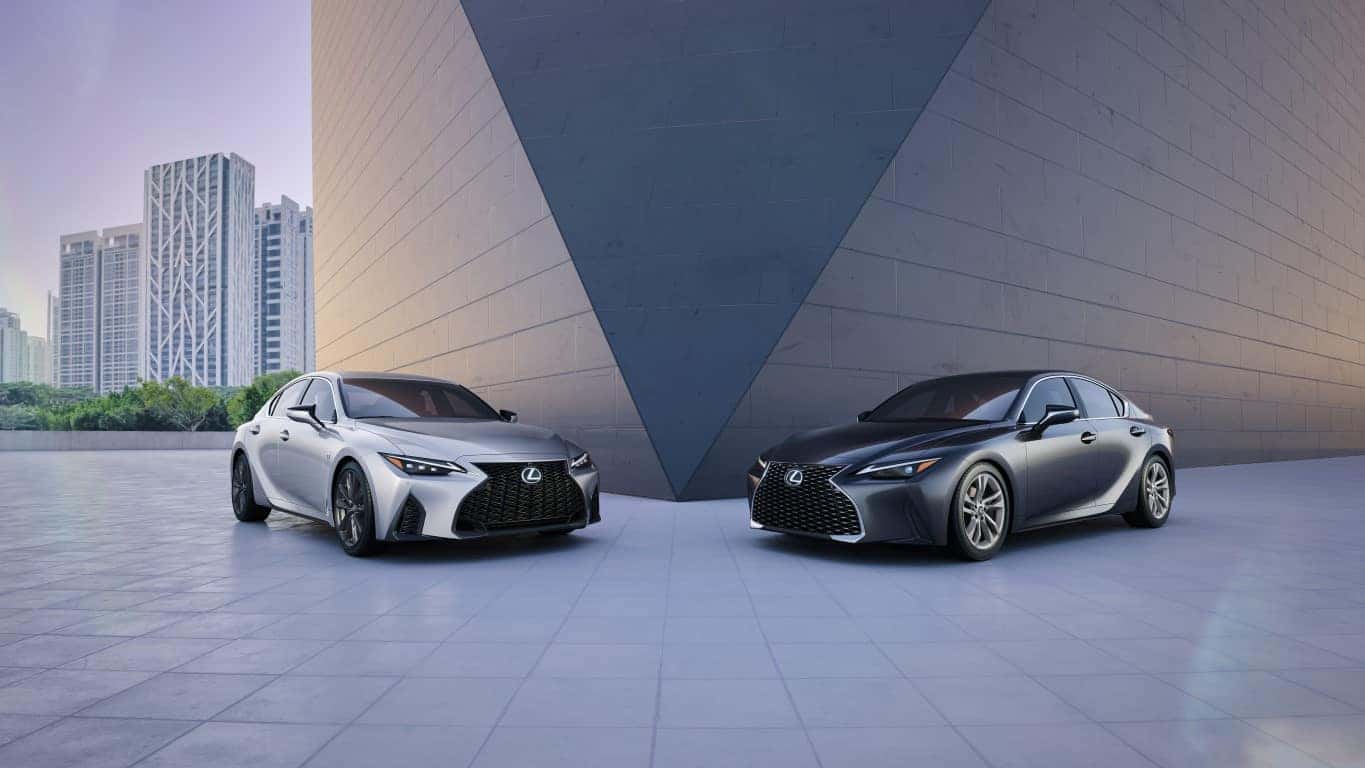 Are you dressed to thrill?
Among sports sedans, it has always been iconic. It has invited you to take the wheel and run through the canyons of the Four Corners. It has taken you places where you stretched its legs or to relax in the shade.
For years, the Lexus IS introduced you to the brand. It may have been your first sports sedan. You have owned the SportsCross, an IS F, or an IS C coupe/convertible. You probably own one right now.
However, there is a new Lexus IS coming for 2021. It will be dressed to thrill like no IS before.
The new IS was born on a brand new proving ground in Shimoyama, Aichi Prefecture, Japan. The new proving ground forms the basis of the Lexus Driving Signature, the reference for all future Lexus vehicles measuring driver engagement with overall vehicle dynamics.
The 2021 IS was born as a driver's car. Therefore, it is designed like one. Muscular, athletic, and sleek describe a design that starts from a newly shaped Spindle Grille, integrated headlamps, and a tapered roofline forming a coupe-like profile.
Technology was also play a large part in the 2021 IS. The newest version of the Lexus Safety System + will add enhanced driver assistance features designed for Lexus moved the infotainment screen forward towards the driver for touch-capacitive use, as well as adding the Remote touchpad on the center console. Either way, the 2021 IS will introduce smartphone integration unlike before on the new 10.3-inch touchscreen for both Apple CarPlay and Android Auto.
Initially, the Lexus IS will offer three engines: A 241-horsepower 2.0-liter turbocharged four-cylinder engine with rear-wheel-drive, a 260-horsepower 3.5-liter V6 with all-wheel-drive, and a 311-horsepower 3.5-liter V6 available in both rear- and all-wheel-drive.
Are you ready for the next IS?
While we await the arrival later this year of this new generation of Lexus sports sedans, you can still get the current one from Lexus of Henderson. We invite you to take one for a test drive today. Bring one home today and start your own new story with the IS.