The 2021 Lexus LC 500 Convertible Will Open Up The Skies For You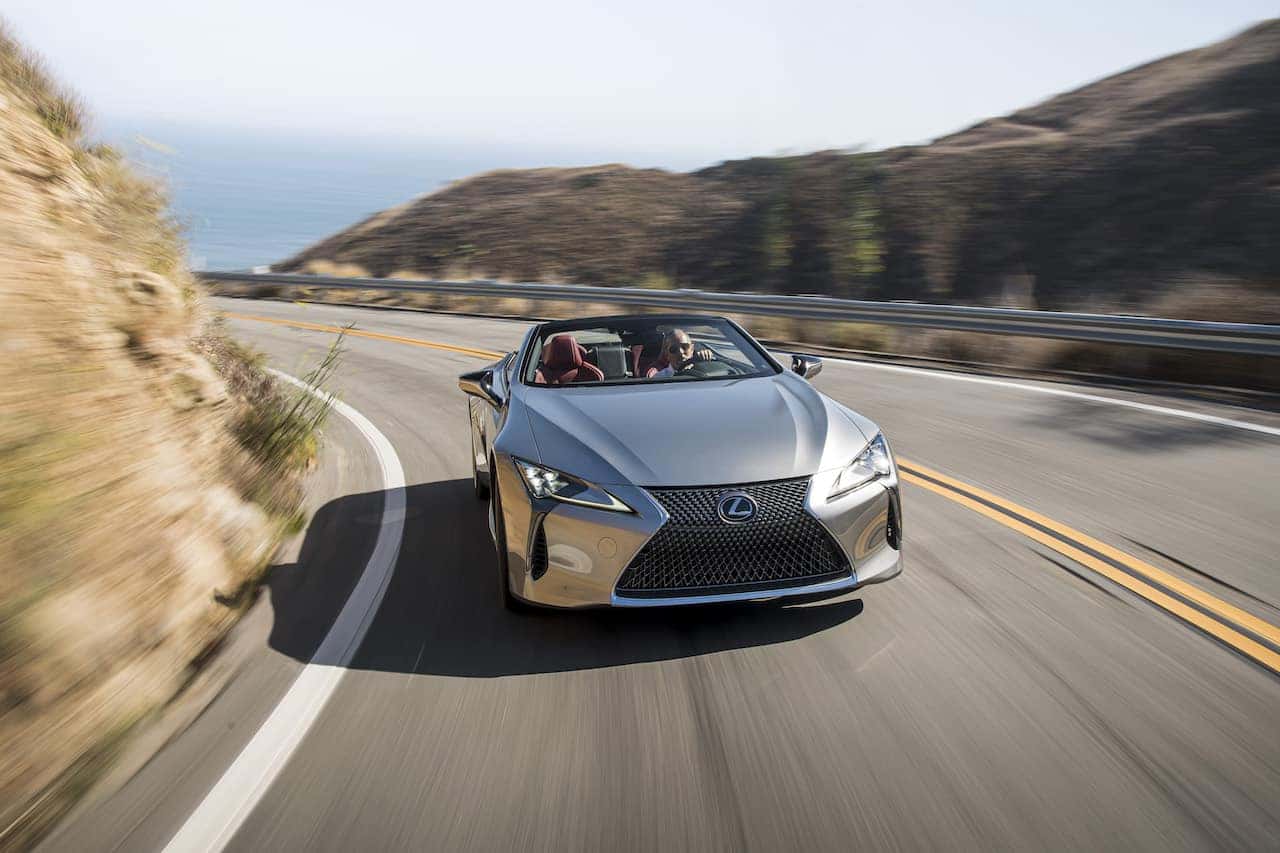 You need to get outside. Enjoy the improved air quality. There is nothing like the fresh air of Southern Nevada when the skies are free of clouds.
There is no better way to enjoy it than the new 2021 Lexus LC 500 Convertible – arriving shortly at Lexus of Henderson.
This new open air addition to the Lexus lineup is more than just an LC 500 without a roof. The roof that is on this model lowers in a very quick 15 seconds giving you optimal vision of the world around around. The LC 500 Convertible is also purpose built as an open top roadster, with 2+2 seating designed with superior luxury and complete driver focus.
The basis of the LC 500 Convertible is built around a new suspension tower brace and V-brace, both designed to provide enhanced rigidity, handling stability and linear responsiveness. Chassis rigidity is further enhanced with the relocation of various structural braces, which includes additional gusseting at the bottom of both the A and B pillars. Laser Screw Welding and the use of high-tensile-strength steel through the structure also aids in chassis reinforcement.
The result is that the LC 500 Convertible is symbol of the ultimate in freedom. It is an invitation to soar along the great highways of Nevada, California, Arizona, and beyond powered by its 471-horsepower V8 engine. It is seeing the Grand Canyon as it should be seen. The LC 500 Convertible invites you to "experience amazing" to "keep the light alive."
Driving is a form of social distancing. We at Lexus of Henderson encourage you to get out there and enjoy the road. Contact us to become one of the first owners in Southern Nevada of the 2021 Lexus LC 500 Convertible.
If you want an deeper look at the 2021 Lexus LC 500 Convertible, check out this video: