The 2021 Lexus LC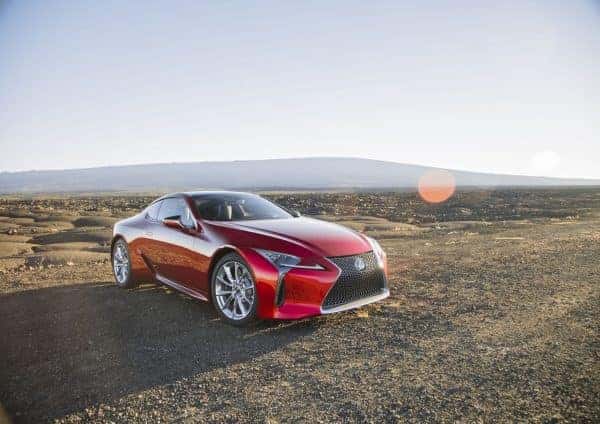 Even for the finest of vehicles, there is always room for improvement. With Lexus, the desire to improve is ingrained in our DNA. The Lexus LC is a perfect example of what a Lexus can be. And yet we asked, "can we do better?" The answer is, YES!
For the 2021 model year Lexus LC we offer more. More comfort, more refinement, more attention to detail, more style. It is our new benchmark of what is possible.
It starts with finding ways to save weight. Weight is the enemy. Weight hurts fuel economy, performance and comfort. By looking at the details we were able to take weight out of the 2021 LC without compromising the solid feel you've come to love and expect.
We looked at the suspension, and in looking at the details found ways to further refine the comfort without taking away from the sporty handling through a recalibration of the electronic dampers. Further refinements to the rear suspension improve the direct connection between the steering wheels and vehicle turn-in.
Lexus looked at the transmission programing and asked, can it be more refined. It took the engineers countless hours but they found ways to make the 10-speed transmission even smoother when cruising down the road.
When it comes to the infotainment system in addition to Apple CarPlay already being offered, we have added AndroidAuto allowing you to use all of Google's services. The luxurious Rioja Red leather interior will be replaced with the brighter Flare Red. While sportier, it is still luxurious inside the LC. The Bespoke White Leather interior will not be offered for 2021.
The LC's 20-inch forged alloy wheel gets a nice refresh with a new Dark Graphite finish. These revised wheels will go great with these two new exterior colors for 2021: Cadmium Orange and Nori Green Pearl. The latter was introduced on the LC 500 Inspiration Series.
Expect to see the evolved 2021 LC 500 and 500h at Lexus of Las Henderson later this year. Contact us if you are interested in a 2020 or 2021 LC.