The Groundbreaking Lexus RX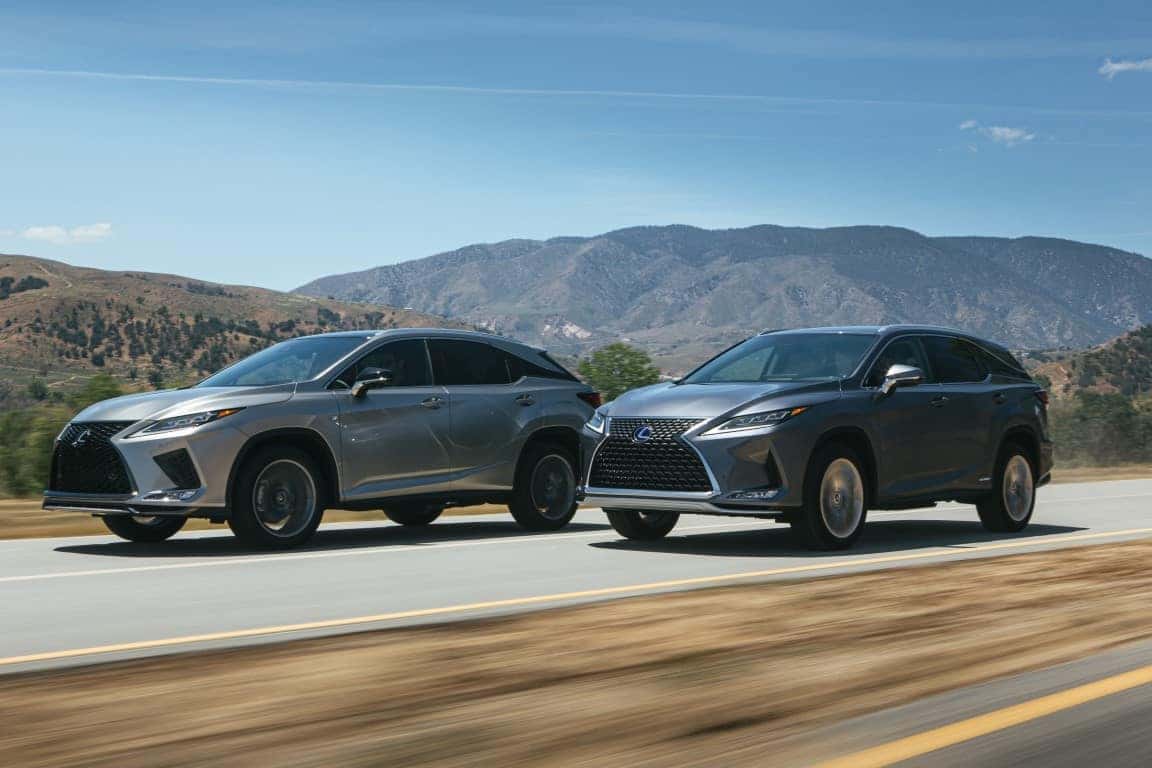 Lexus has always made original vehicles. They also created new segments throughout its 30-year history.
Case in point, the RX crossover. This ground-breaking model started a revolution in family transportation. The RX combined family practicality with Lexus luxury and smart design. It followed the notion that you can have a versatile vehicle at an attainable price while offering smooth driving manners, supreme passenger comfort, and available sustainable performance.
The Lexus RX changed the way families wanted to be transported. Through every generation, our mid-sized crossover provided miles of satisfaction for its owners.
From the beginning, the V6 engine was the main source of performance. Highway miles were accumulated with ease while returning solid fuel economy. With room for five passengers and a cargo hold full of luggage for the weekend – or a major shopping spree right in town – the RX provided a getaway in every direction – Salt Lake City, Phoenix, Las Vegas, Los Angeles, Albuquerque, and beyond.
We heightened the RX experience by adding the F Sport model. The mesh grille, sports seating, sports alloy wheels, and available Performance Package adds a new dimension to our favorite mid-sized crossover. Just like the rest of the F Sport models in the Lexus lineup, it provides the thrills over every mile.
The RX Hybrid offers the great fuel economy with solid performance. The big surprise is how the hybrid performs out on the highway. Smooth delivery, while equipped with the latest driver assistance features to keep you safe and secure.
Now is the best time to own or lease a Lexus RX. See us at Lexus of Henderson for a test drive! Contact us to see how you can take at home delivery today!