Updating Our Flagships: The 2022 Lexus LS and LC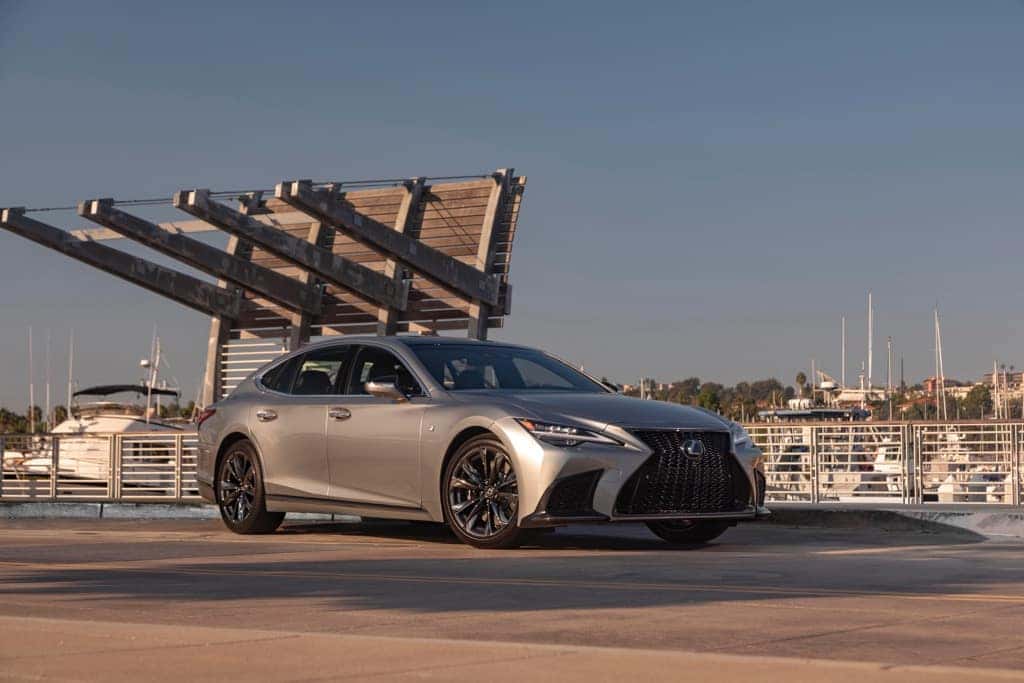 At Lexus, luxury is defined across the lineup. However, it also starts from the top. Since our debut in 1989, our flagship models set the tone for you to Experience Amazing every day.
For 2022, the flagship LS 500 sedan, LC 500 coupe, and convertible received several updates to keep them fresh and relevant for our guests. Let's go over some of these updates.
Starting with our flagship sedan, the updates to the 2022 LS 500 include in-cabin refinement and the addition of standard Lexus Safety System+ 2.5 on all models.
Guests can experience the new Haku interior ornamentation option available on both the Luxury or Executive Packages. The creation of Haku foil is a Japanese technique that has been passed down over 400 years. It is made by meticulously flattening a piece of metal until it becomes as thin as one ten-thousandth of a millimeter. The Haku foil is so extremely thin that it must be applied by hand with exquisite craftsmanship, achieving a delicate shine reminiscent of moonlight reflecting over ocean waves.
By choosing the Executive model, you can also opt for the available Kiriko Glass ornamentation. This package includes hand-folded pleats on the door trim. These details perfectly illustrate the brand's "Innovative elegance through Japanese craftsmanship" and exemplify a true handcrafted approach. The striking cut glass ornamentation – a world first in a production vehicle – draws inspiration from Japanese Kiriko glassware. Traditional Kiriko patterns are created using a technique that involves hand-cutting clear colors and delicate lines in a piece of glass, which are then repeatedly polished to a soft glow.
Standard on all LS 500 models is the Mark Levinson 23-speaker Quantum Logic Immersion Reference Surround Sound Audio System. This system has 2,400 watts of pure power and clean sound.
Also, the Lexus Safety System+ 2.5 is now standard on all LS 500 models. This suite of driver-assist features now includes the Pre-Collision System, which includes Frontal Collision Warning, Automatic Emergency Braking (AEB), Pedestrian Detection, and Bicyclist Detection. In addition, this suite of driver-assist features will also include All-Speed Dynamic Radar Cruise Control, Lane Departure Alert with Steering Assist, and Lane Tracing Assist.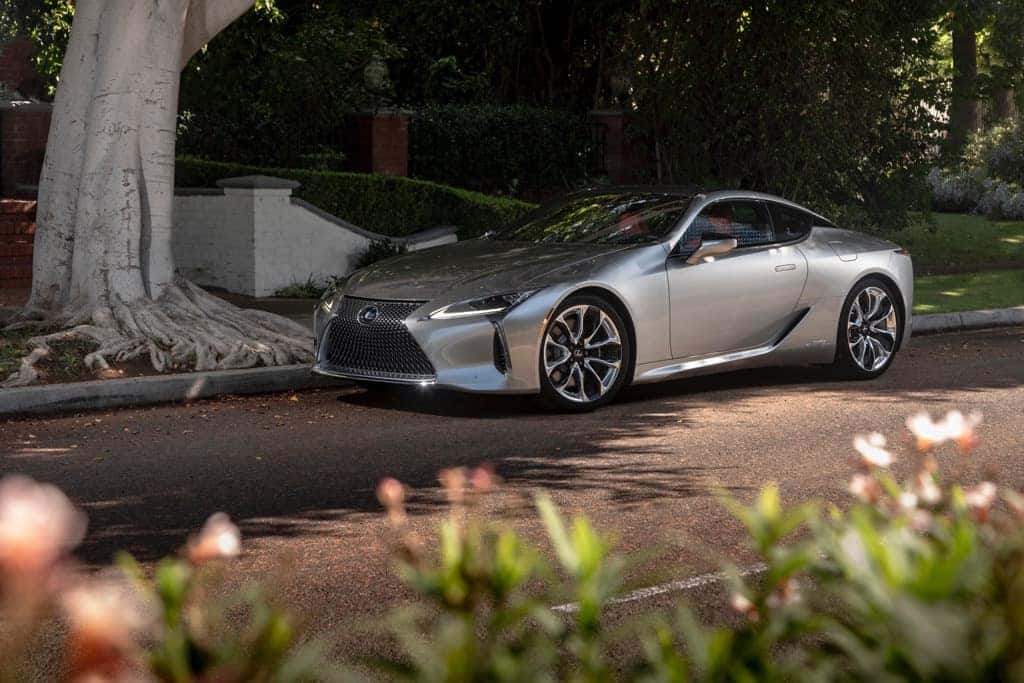 For those of you looking for a grand touring experience, the LC 500 and LC 500h return for 2022 with additional suspension enhancements based on the Lexus Driving Signature philosophy, as well as the first-ever Bespoke Build, allowing guests to customize their own LC 500.
The LC Bespoke Build is based on the Sport Package, which includes Torsen limited-slip rear differential with Yamaha rear performance damper, high-performance brake pads, and Intuitive Parking Assist. The all-weather package with heated steering wheel is also standard.
Bespoke Build offers numerous ways for Lexus guests to customize the LC 500's wheels, spoiler, roof, and exterior/interior trim and colors. Certain customization options, including the carbon fiber roof and all-new Manhattanhenge interior color, will be exclusive to Bespoke Build, while others like the carbon fiber air wing spoiler and 21-inch forged alloy wheels with Black finish were previously only available on the LC Inspiration Series. The exclusive Manhattanhenge interior color name is derived from a rare New York City occurrence befitting of the Bespoke Build. On these two special days a year, the rising or setting sun aligns perfectly with the main Manhattan street grid, creating a beautiful orange glow that illuminates the urban skyline.
The LC 500 Bespoke Build will be further distinguished with a unique interior badge and included certificate of authenticity printed on Japanese washi paper and signed and stamped by LC Chief Engineer Yasushi Muto and Lexus Vice President of Marketing Vinay Shahani.
Along with the coupe, the LC Convertible also returns for 2022 with updated suspension tuning and a more focused color palette, featuring nine exterior colors.
Pricing for the 2022 LS 500 will start from $76,000. The 2022 LC Coupe lineup will also start from $93,050. And, the 2022 LC 500 Convertible will start from $101,100.
These luxurious flagship vehicles are available for order right now from Lexus of Henderson. Contact us to experience amazing in one of these flagships today!