100 Thieves Gets a Championship Gift From Lexus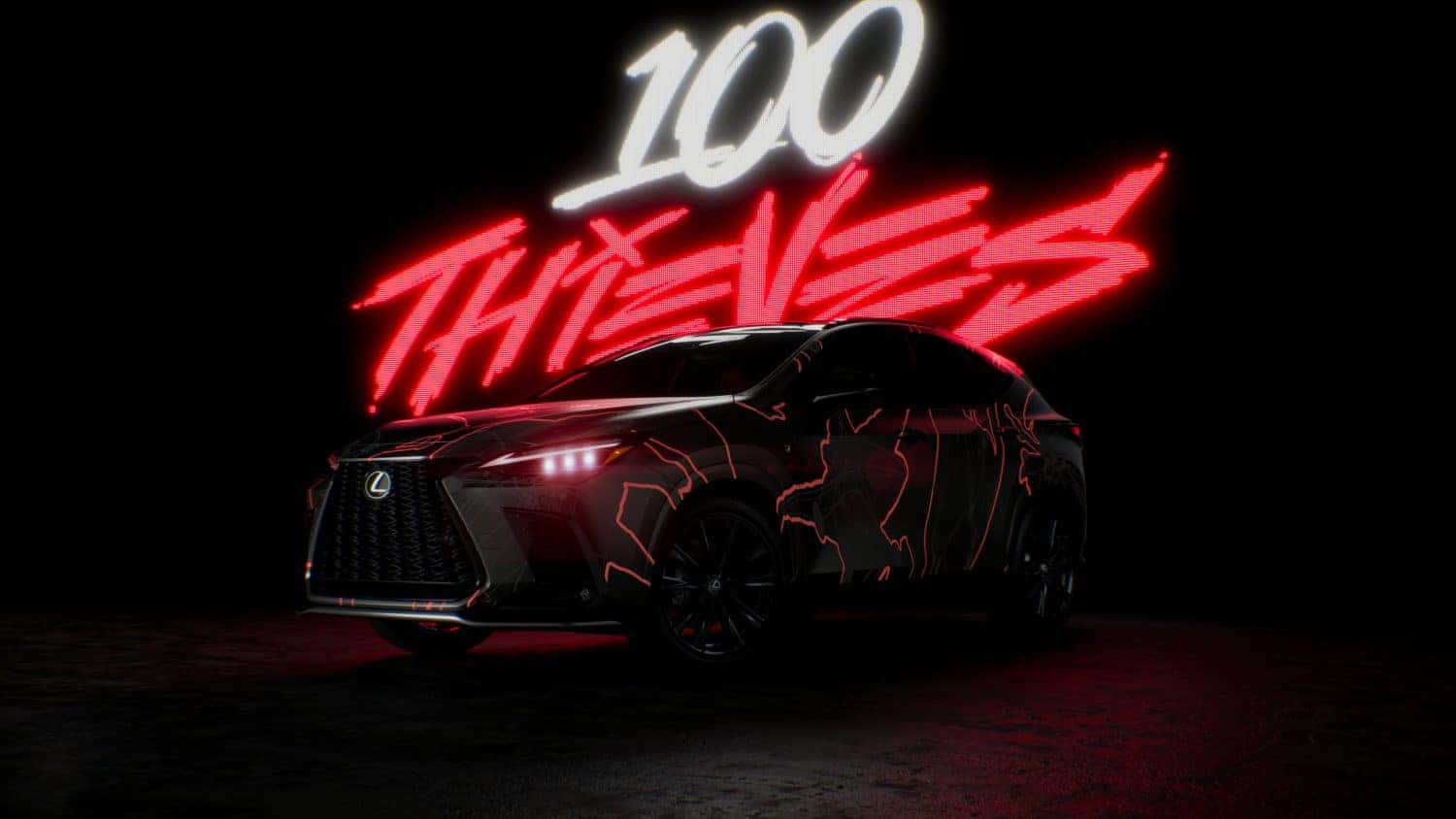 The Esports realm has become increasingly larger, more diverse, and more competitive than ever. For this reason, championship titles are no small thing. In the summer of 2021, Lexus's partner in crime, 100 Thieves, received a championship title it had been working towards for three years. Lexus unveiled an NX specifically for the occasion to celebrate winning the championship.
How Many Thieves?
100 Thieves is a premium lifestyle brand and gaming organization founded in 2017. Matthew "Nadeshot" Haag, founder and CEO of 100 Thieves, said of the Lexus NX customized for the occasion, "I can't think of a more fitting way to celebrate our championship win than our own exclusive Lexus NX." 
The organization supports multiple teams competing in many different Esport championships. 100 Thieves also partners with luxury brands like Lexus, which unveiled a special surprise for 100 Thieves fans.
Lexus's Commemoration of the Championship Win
To commemorate the historical event of the 100 Thieves, Lexus has chosen to showcase its cutting-edge technology and craftsmanship combined with its innovative design, intuitive user interface, and incredibly comfortable driving experience, not to mention a surprise for fans.
As the vice president of Lexus Marketing put it, "We felt the best way to commemorate our partner's tremendous championship win was to build a one-of-a-kind THIEVES NX which was inspired by the team's winning journey."
Surprising the Fans
In honor of the 100 Thieves championship win, Lexus designed a special NX just for them. The THIEVES NX was unveiled in a video on June 13, 2022. The features and details are incredibly creative and technologically far ahead of what fans might have expected.
The Thieves NX
The NX is a 2022 NX 350 F SPORT featuring THIEVES NX and that's not all. It has custom elements like headrests, floor and cargo area mats, puddle lamps, door sills, and ambient lighting, all in the style of 100 Thieves.
The decorative elements and details may seem incredible, with the plethora of technology topping it. Featuring Intuitive parking assist, automatic braking, cloud navigation, and intelligent assistants are all part of the available technologies for the THIEVES NX. Intelligent assistants include Hey Lexus and Destination Assist and Drive Connect that uses cloud navigation with the help of Google POI.
Those Aren't Random Lines
The CHAMPION PRINT at THIEVES NX is probably what most fans will find most interesting. Fans of 100 Thieves will find it familiar, as it mirrors the geo-print of 100 Thieves, but with Lexus' original approach.
A special design tool was developed for this project. Lexus imported raw player data into the design tool to create a graphical representation of the team's championship win. The result is the lines, curves, and nodes that all represent the players' movements in the 11 playoff games. The reflective red ink in the outlines indicates a win, with the name of the best player engraved on it. No wonder Matthew "Nadeshot" Haag was quoted as saying, "We can't wait to drive the THIEVES NX around L.A. and show it off to our fans at events."
Get ready to sport your own Lexus NX.  Reach out to any of our Lexus of Henderson experienced team to test drive your next Lexus! Contact Lexus of Henderson, Nevada today!