First 2021 Lexus LC Convertible Fetches $2 Million for Charity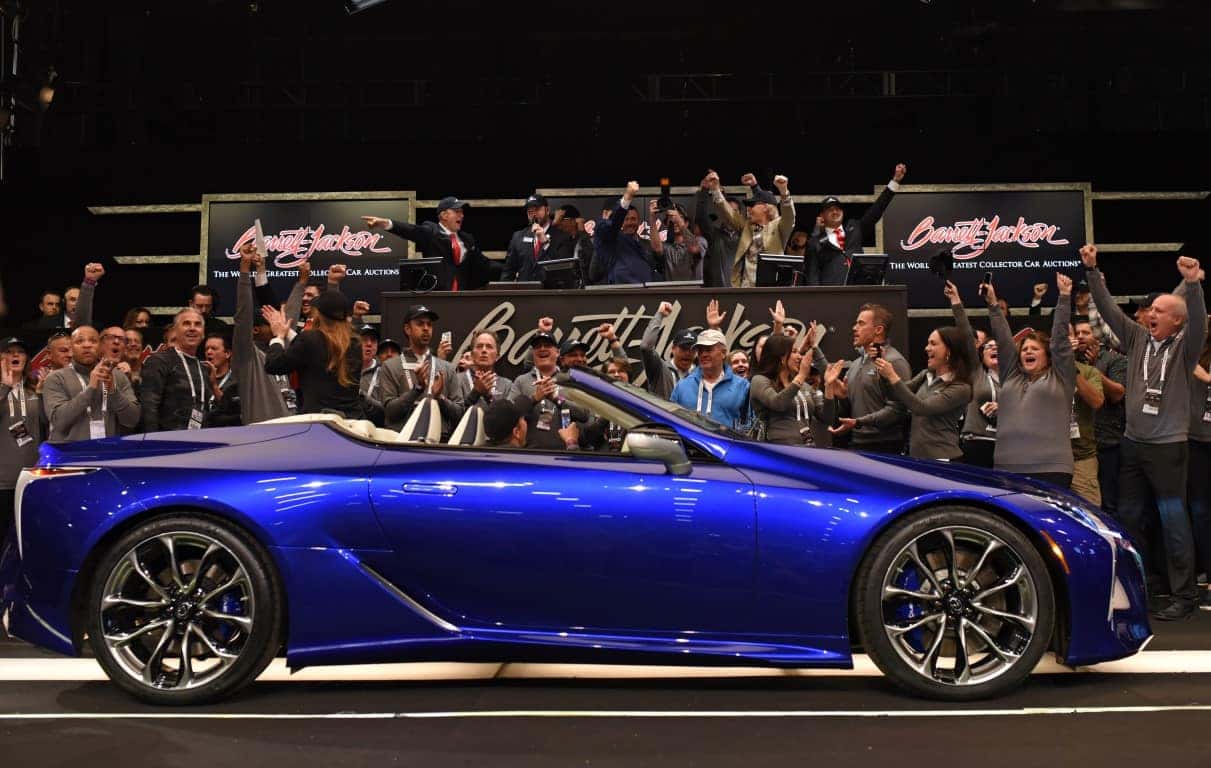 Last month, the Phoenix area was buzzing with car collectors attending the several events held during auction week. The climax of the week is the Barrett-Jackson auction, with a docket full of classic, vintage, and custom vehicles.
A highlight of the Barrett-Jackson auction in Scottsdale is the chance for collectors to bid on a first-production model of a very special vehicle. This year, it was the first pre-production model of the 2021 Lexus LC 500 Convertible. It was a rare one-of-one edition with special features, paint and interior finishes.
After it crossed the auction block, the special LC Convertible would be sold at $2 million – all for charity. The proceeds of the winning bid will be split between the Boys & Girls Clubs of America and the Bob Woodruff Foundation.
The money raised for Boys & Girls Clubs of America will help them continue to provide after school activities and a safe environment for children and young adults across the country. We have 13 great Boys & Girls Clubs right here in Southern Nevada, including two clubs right in Henderson. These clubs will benefit from the $1 million that will spread across the country.
Bob Woodruff Foundation creates programs for veterans, service members, and their families. It was founded in 2006 after reporter Bob Woodruff was injured covering the war in Iraq, and he has since led an enduring call to action for people to stand up for heroes and meet the emerging and long-term needs of today's veterans.
The 2021 LC Convertible will arrive this summer at Lexus of Henderson. Please contact us to register your interest. And, get ready to drive something truly special with the top down with nothing but blue Southern Nevada skies.