Lexus ROV Concept Points To A Hydrogen Future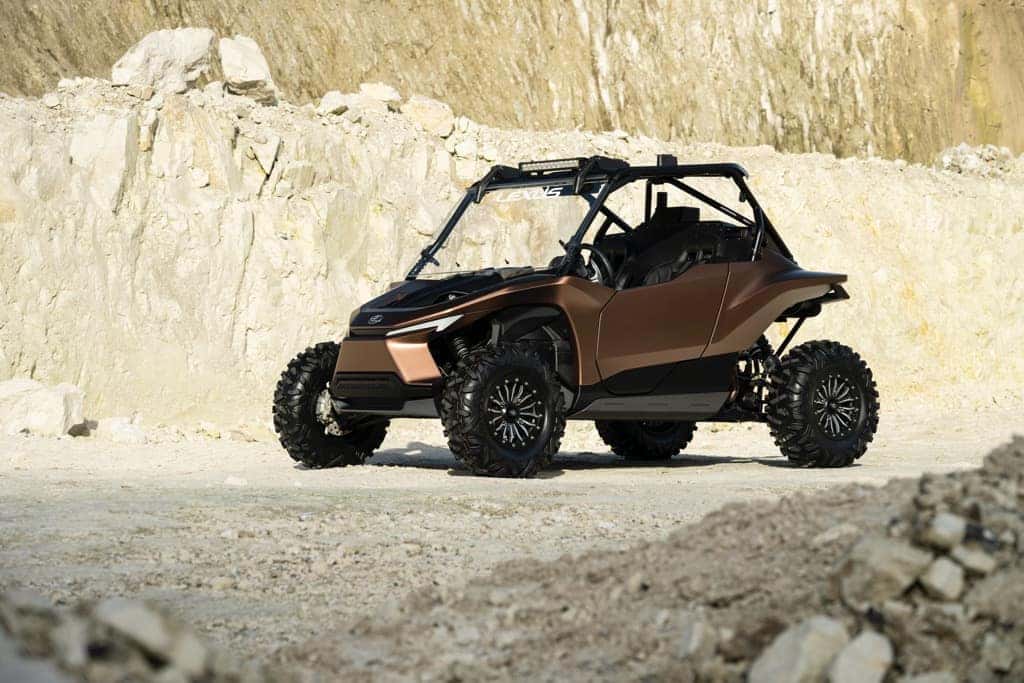 There are only a couple of Lexus models you drive into the Southern Nevada desert. What if you could do so in a more concentrated model that runs only on hydrogen?
One idea came from Lexus in the form of a concept called the ROV – Recreational Off-highway Vehicle. It may look like a side-by-side utility you would take out on the desert trail, but it is powered by a zero-emissions propulsion system.
Except, this side-by-side utility is designed using Lexus' "human centered" philosophy. Although, the concept sports an exposed suspension, protective cage, and chunky off-road tires. The ROV measures out to 123 inches long, over 67 inches wide, and just under 71 inches tall.
Still, the ROV sports the signature spindle grille. Even though it might look like a sports side-by-side utility from afar. Yet, it offers the best in Lexus craftsmanship and luxury even behind the protective roll cage. Even if it is synthetic leather designed to be hard wearing in the outdoors.
The hydrogen propulsion system offers a combination of the sound of an internal combustion engine with the fast combustion speed of high-pressure hydrogen while emitting zero emissions into the air. Power comes from a 1.0-liter engine that propels this concept into the wilderness, while maintaining a specific Lexus Driving Signature for off-road exploration.
Underneath the ROV is a strong pipe frame and suspension with a large amount of travel to absorb the surface below.
What the ROV represents is a stretch of the imagination. The idea to explore hydrogen propulsion to a growing zero-emissions push by Lexus is to answer the call to reduce emissions across our lineup by 2030. This is one showcase on how to do so.
If you are ready to embrace the future, or have fun in the outskirts of Southern Nevada, Lexus of Henderson has the right vehicle for you. Contact us to make it happen today!