The Future of Lexus Contains a "Z"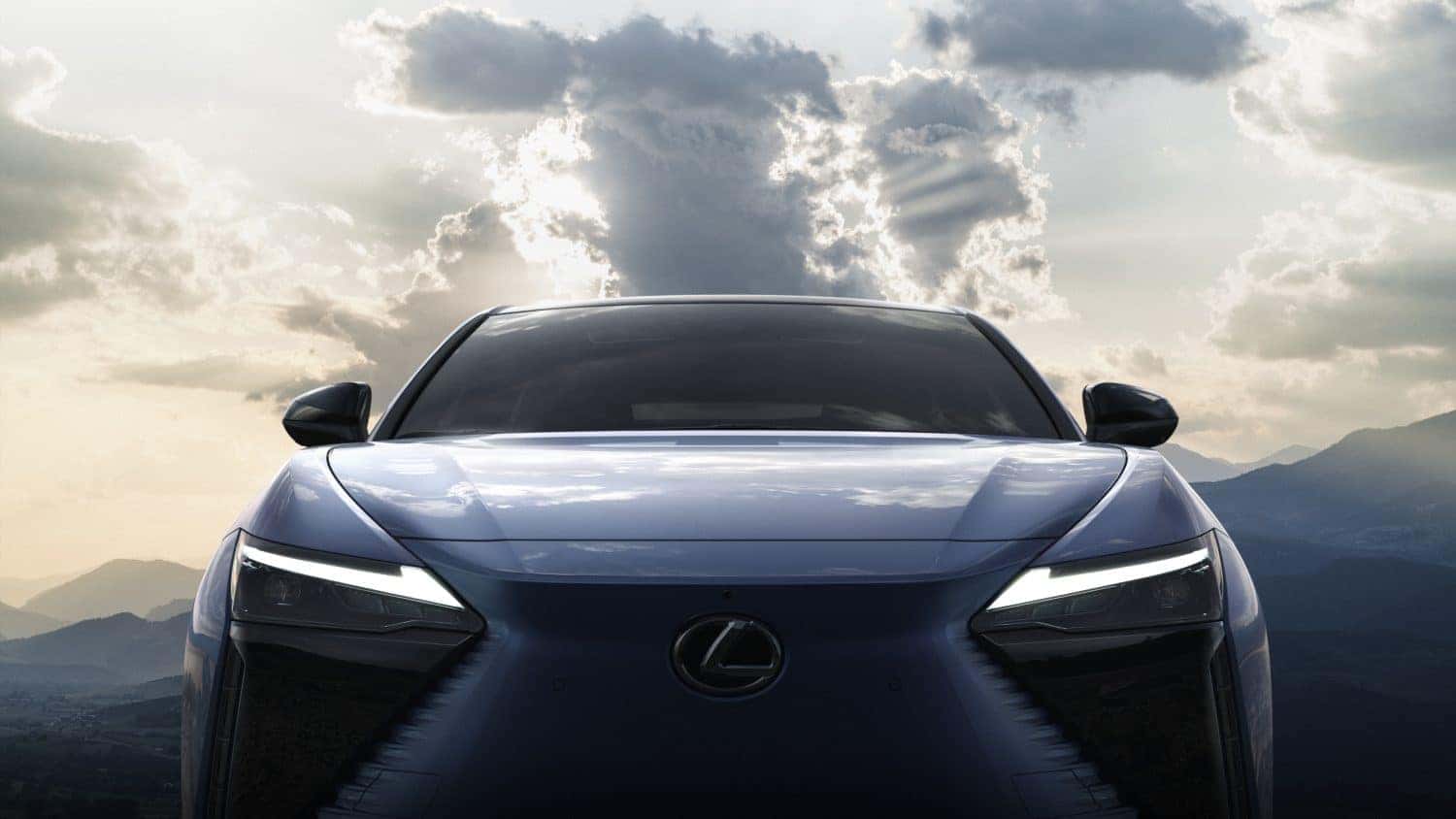 Lexus has always put the environment at the center of its design department. The Lexus RX 400h, the world's first luxury hybrid, is the most prominent example of this concern. And, the Lexus RZ is an exciting promise for the future of Lexus. Highlighting the Z, which stands for Zero, meaning zero CO2 emissions, is a "breath of fresh air".
Lexus's Environmental Goal
The Lexus RZ was first unveiled in late 2021. The vehicle's unveiling was exhilarating because of its unique looks and what it represented for Lexus in general. According to Lexus President Akio Toyoda, the Z in RZ stands for Zero. It stands to tell the world about Lexus's goal. What is Lexus's dream, you ask? Well, that's simple; to create vehicles powered by clean energy that produce no CO2 emissions.
Of course, this is easier said than done. But this is exactly what Lexus has set out to do, and they're making progress towards their goal. Lexus has planned to emphasize battery-electric vehicles or BEVs. BEVs contain no gas-engine parts and are only powered by an electric battery. By 2035, Lexus plans to eventually switch all its cars to BEVs worldwide.
This is what Akio Toyoda had to say on the matter: "I believe that achieving carbon neutrality means realizing a world in which all people living on this planet continue to live happily. We want to help realize such a world…for that challenge, we need to reduce CO2 emissions as much as possible, as soon as possible."
Lexus's Green Track Record
This transition isn't a sudden decision. Lexus has always been concerned with environmental issues. Not only did Lexus launch the first luxury hybrid car, but it is also committed to environmentally friendly practices.
Some of these practices include: Using recyclable or reusable materials such as plant-based bioplastics for vehicle components and using production processes that reduce the weight of material that ends up in landfills by hundreds of thousands of pounds.
The Fun Won't Go Away
The electrifying next step in Lexus' history should be an exhilarating wait. Exciting not only because of the Lexus RZ and concepts that prove to be peepholes into the company's carbon-neutral future but also because they will be great to drive. Lexus International President and Chief Branding Officer Koji Sato emphasizes, "It should be environmentally conscious…but straight-up fun to drive!"
Lexus has successfully sought to combine carbon neutrality with exciting driving experiences in the past. For example, Lexus' hybrid vehicles use some aspects of their electric motors to increase efficiency, such as acceleration from a standstill. More advanced features, such as the new DIRECT4, help harness electric power to improve handling by increasing control over each wheel and, in turn, the vehicle's agility.
As a step toward a fully electrified Lexus lineup, the RZ benefits from a dedicated battery-electric platform that paves the way for outstanding performance and an exhilarating driving experience. 
Lexus has also developed an expressive interior sound for the RZ to enhance the driving experience. The car establishes a dialogue between itself and the driver by matching sound frequencies to its speed and acceleration.
The future of Lexus does not just look bright; it's electrifying and exciting. A fun driving experience that emits no carbon dioxide into the atmosphere – what else could you dream of?
Schedule your next test drive at Lexus of Henderson, today, for your exclusive Lexus experience. Are you ready to test drive your next Lexus?