Apple CarPlay Will Change Your Lexus Driving Experience
Since people have started driving, safety has now become the automotive industry's primary focus via technology. Companies such as Apple, are using this updated technology to make driving safer utilizing your vehicle's new techno features and your iPhone. Apple has found a way to make the process a whole lot safer using a feature called Apple CarPlay.  
Lexus of Henderson is here to share with you your Lexus driving experience with Apple CarPlay.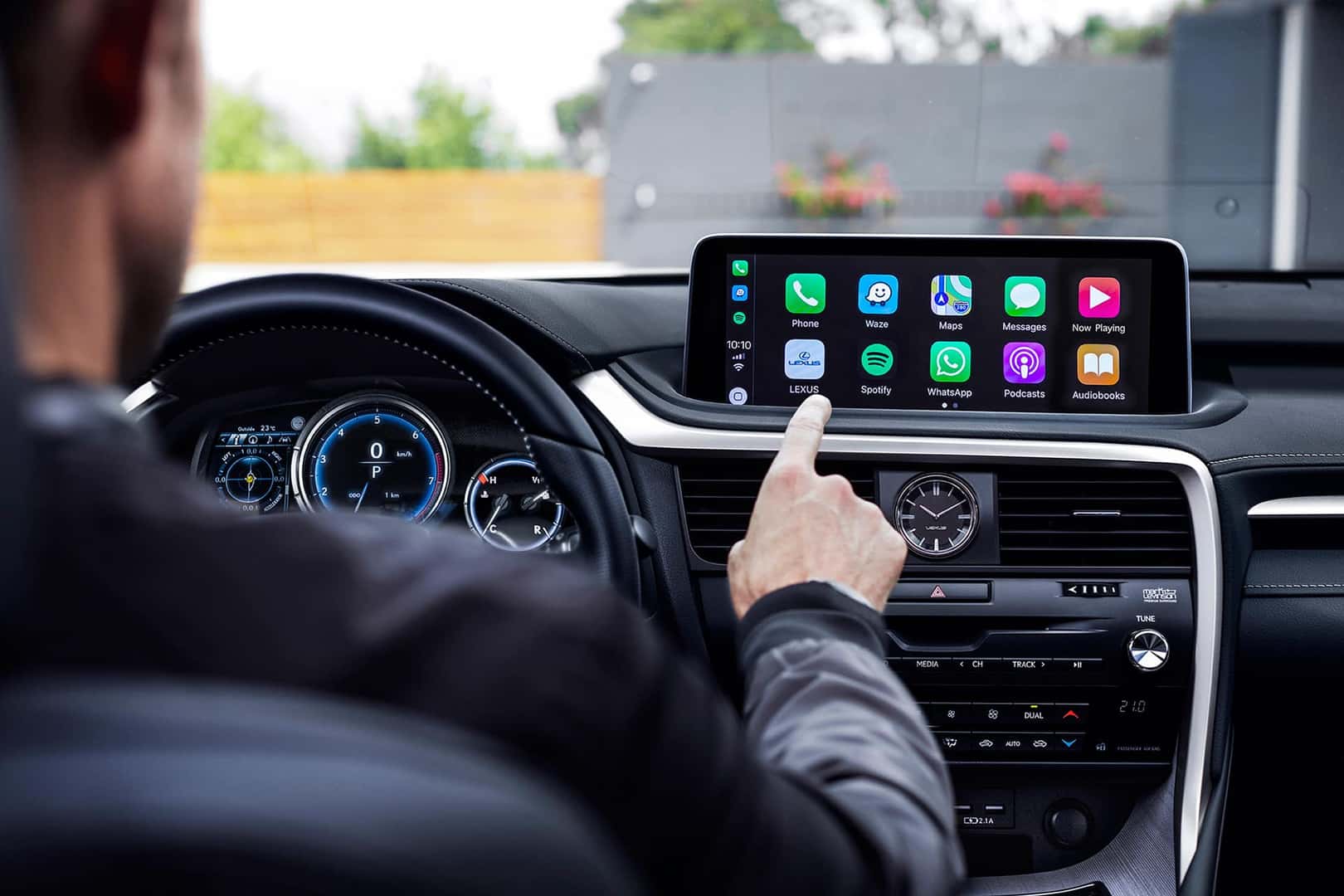 Who Can Use This Feature?
Needless to say, yes, you need an iPhone, but not just any iPhone. Apple CarPlay does require an iPhone 5 or newer to use these services and your iPhone needs to run on iOS 7.1 or higher.  To find out if your iPhone is compatible, visit https://www.apple.com/ios/carplay/.
The good news is, no subscription fees or paid apps needed to use Apple CarPlay, as it comes as a standard feature for select models. Though, as a full disclaimer, using one's data plan can result in additional costs.
Steps to Activating Apple CarPlay
Now you know your iPhone is compatible with this great feature. It's time to set it up. 
How do I connect to Apple CarPlay?
While your vehicle is in Park (P), Enable Siri on your phone. 
Using Siri, you can place phone calls, send text messages, play music, get directions, plus many more options, using your iPhone connected to Apple CarPlay while you are driving. 
Activate Siri on your iPhone by navigating to Settings [Settings is the gear icon.]  > Select Siri & Search > Toggle On for  "Listen for Hey Siri".
There are numerous options you may choose for Siri, such as Allow Siri When Locked, this will allow Siri to remain present if you have your iPhone setting to lock after a period of time.  Siri can even Announce Calls, no looking at your display required. And, yes, you can also customize Siri's voice.
You've accomplished the first step!
Now it's time to set up Lexus Apple CarPlay using Bluetooth or a USB cable in your vehicle:
Wireless Connection: 
For a vehicle that supports wireless CarPlay, press and hold the voice control button on your steering wheel to start the Apple CarPlay setup and follow the prompts on your display panel.
To connect your iPhone to your vehicle select Settings > Bluetooth > Add another device > Search for devices, you should see your iPhone's Apple ID in the list of devices and select. 
There will be some prompts on the screen to finish setting up the wireless connection. When asked to establish Apple CarPlay, select "Yes." Now respond to the prompt that appears on the iPhone's screen, which may be requesting to confirm a short sequence of digits.
Wired Connection: 
You will use the Lightning-to-USB-C cable that you use to charge your iPhone to establish Apple CarPlay for a wired connection. The USB-C cable you use to connect your iPhone and vehicle must be Apple certified. Your Lexus multimedia system will show a prompt asking if you want to enable Apple CarPlay. Select "Yes." Do the same with the prompt that comes up on your iPhone's screen.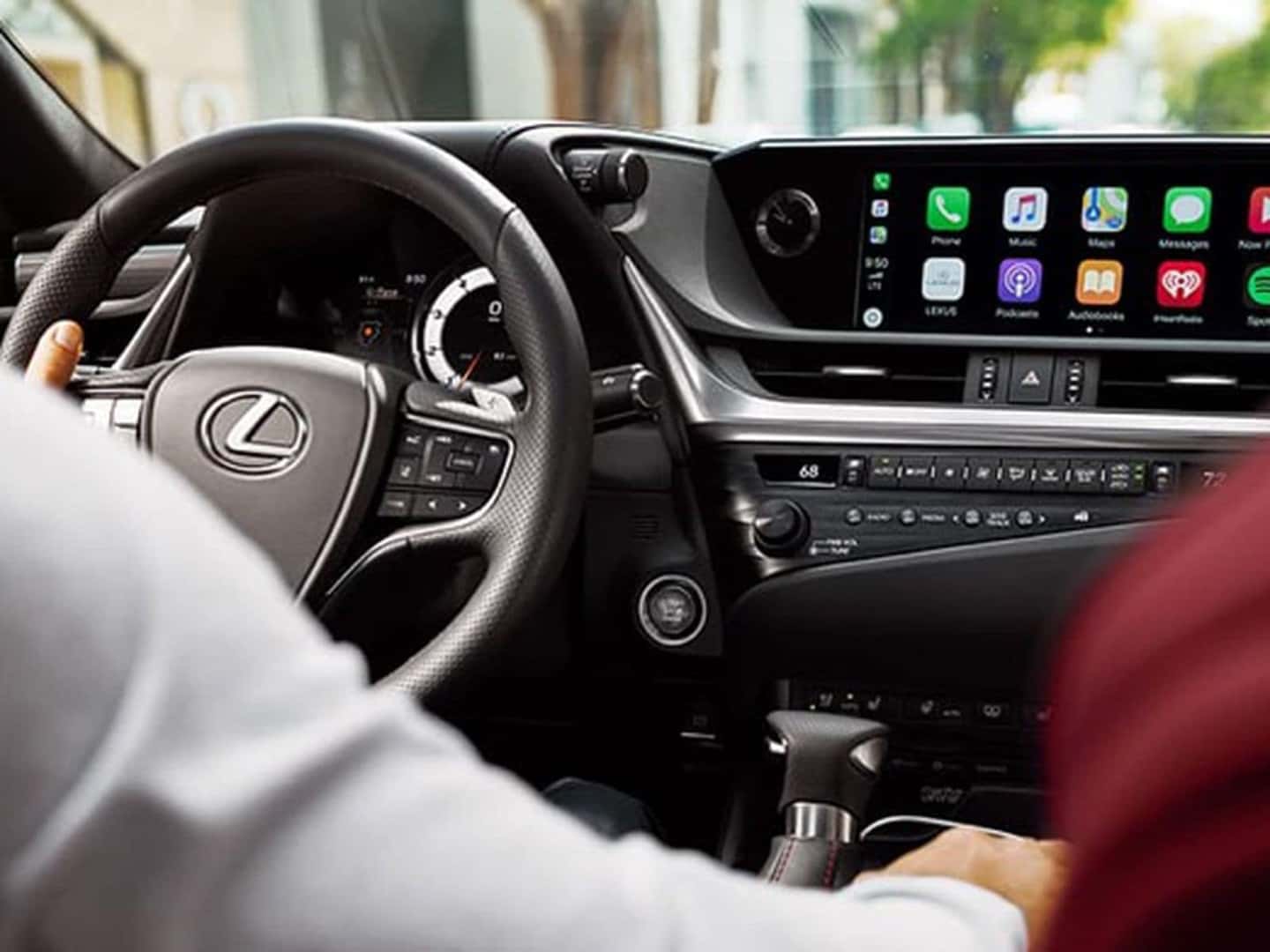 The Finish Line
Congratulations! You've successfully enabled Apple CarPlay on your vehicle. You can now drive safely and focus on the road in front of you while simultaneously and seamlessly listening to music, getting directions, and receiving calls and messages.
Don't have Apple CarPlay installed in your Lexus?  Reach out to our Lexus of Henderson Service Department Specialists.  We can update your 2018 and newer Lexus with a fully integrated Lexus infotainment system.
Here at Lexus of Henderson, our experienced staff can assist you in enabling your Lexus Apple CarPlay.  Not already driving a Lexus?  Let's get you driving today!  Schedule a Lexus Test Drive online and experience your new Lexus and Apple CarPlay experience.